Online Sewing Class for the Creatively Curious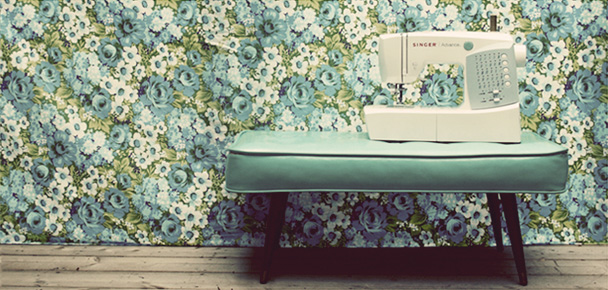 Sewing has been a craft that I find more fulfilling than any other. The excitement of envisioning a project and seeing it come to completion just can't be beat! A lot of my friends have confessed their intimation of sewing to me, and wouldn't even know where to begin when it comes to reading a pattern. I used to be that way, but now I'm even sewing my own clothes! I always say that if you want to learn a skill, it doesn't necessarily take talent, it just takes curiosity. If you're not sewing savvy, but you're creatively curious and wanting to tackle projects you never thought you could do, the Home Ec E-Course is just the place to start.
Hosted by the savvy DIY queens Rachel Denbow, Leigh-Ann Keffer, and Courtney Janelle, Home Ec offers comprehensive lessons for beginner and novice seamstresses covering anything from sewing pillows with fancy piping to actually creating your own patterns. Check out the course outline, meet the teachers, and read the testimonials of past Home Ec students, or just skip right to registration here!