Mandi's Most Wanted: Vintage-Inspired Fabric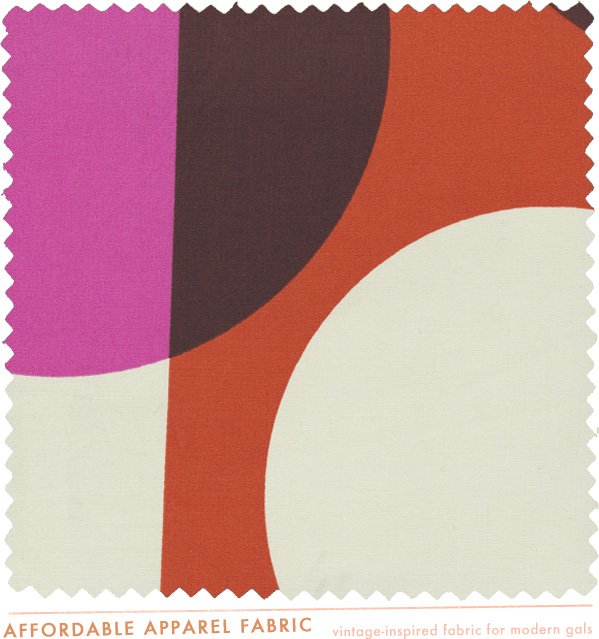 Last year I was pregnant and in desperate need for cute maternity clothes. I had a sewing machine and lots of motivation, so I bought some vintage maternity patterns on Etsy and figured out how to sew clothes using patterns! Turns out sewing shift dresses is pretty easy, but finding great apparel fabric was trickier than I had expected. I wish I would have known about Fashion Fabrics Club back then. They have an expansive selection of apparel fabrics, upholstery fabrics, and drapery fabrics, and after searching through pages and pages of cute fabrics, I had bookmarked tons of vintage-inspired prints that would work great with my old school sewing patterns.
Fashion Fabrics Club not only has great selection, but they have a price-point that makes sewing your own clothes a really affordable option. At around four to six dollars per yard, I could whip up a new Spring and Summer wardrobe with these fabrics, without destroying my budget. So really, there's no need to splurge on actual vintage fabric, because you can buy new fabric with vintage style and even a vintage price tag. Word. Up. Check out my favorite fabrics featured here and click each image to head over to the shop!
Fashion Fabrics Club is a carefully selected sponsor of Making Nice in the Midwest- all opinions are my own. To learn more about sponsorship, click here or contact me to receive a media kit.