Style Icon: PATTIE BOYD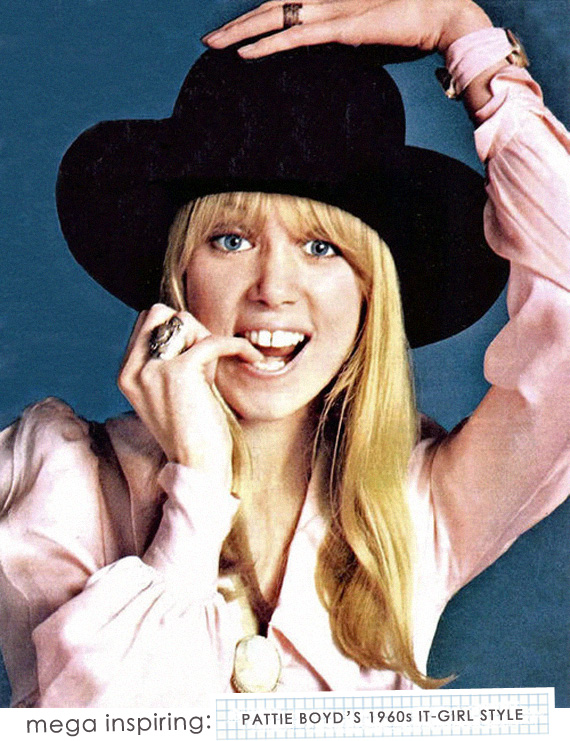 I've never been much of a subscriber to fashion magazines, but when I stumbled on a vintage shop jammed full of vintage magazines, I couldn't resist snagging a small pile of fashion and gossip magazines. From the 1960s. It's fun taking a step back in time, reading the articles that were relevant 50 years ago, and pouring over the fashion inspiration from the it-girls of the 1960s. My favorite era is around 1965, and a favorite gal of mine is Pattie Boyd.
In the 1960s, Pattie Boyd was famously the muse for her first husband, and my favorite Beatle, George Harrison, but before that she was a widely recognizeable covergirl and then small-time actress. I first "met" Pattie while watching Hard Day's Night, the silly Beatles' movie in which she played a teenage fangirl who met the Beatles during their tour. I thought she was cute, with her gapped grin and energetic personality. And then I got to know her style, and fell hard for this style icon. Her hair, her mod schoolgirl style, and penchant for hats are just what I'm going for these days. Do you love her as much as I do? How could you not?!