WHAT I WORE: Mod Victorian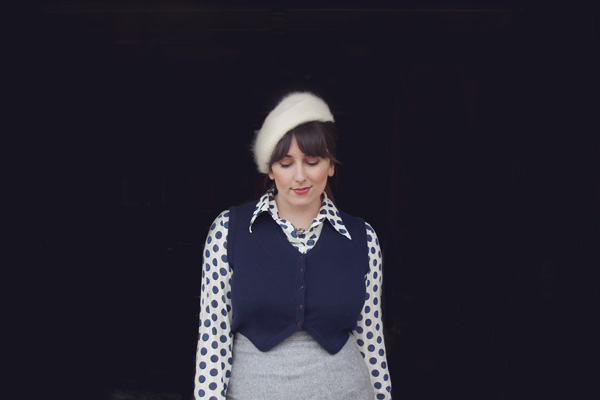 It's pretty fun figuring out new ways to mix up old clothes. I love filling my wardrobe with separates that I can mix and match depending on the season or my mood. This time I indulged in some drama with a long skirt (I've just been able to fit into again! Woo!) and a bit of fun with polka dots. I had picked out a dramatic hat to match, but it seemed a bit much, so I settled on a soft angora beret instead. The whole outfit made me feel like a modern day Eliza Doolittle!
P.S. The last time I wore this shirt and vest together was the day before Lucy was born!
O U T F I T   D E T A I L S :
shirt: thrifted | vest: thrifted | hat: thrifted | skirt: ASOS | shoes: Etsy