INSPIRED BY: Dream Vintage Homes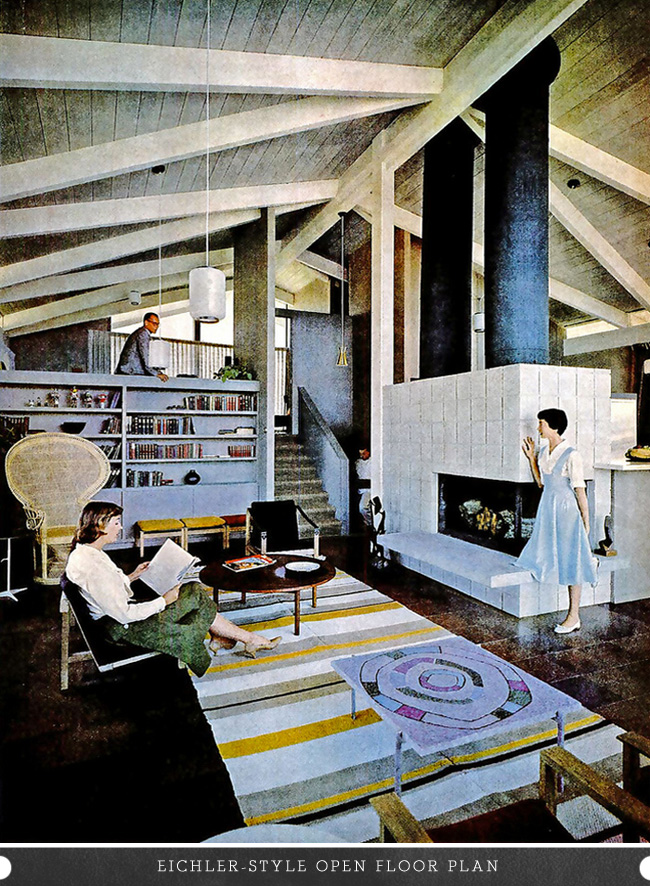 Beware of watching White Christmas too many times! It might lead you to staying awake at night planning your own version of the beautiful ski lodge in the movie. Ever since I first saw that movie as a little girl, I've dreamed of a wide-open mid century style home complete with a sunken living room, built-in seating areas (a la Frank Lloyd Wright), and a grand fireplace to anchor it all.
When I was in design school, I had the opportunity to design my dream home (with certain parameters, like square footage), and funny enough, it kind of resembled the home pictures above. Phil and I just bought our first home almost exactly a year ago, and who knows if or when we will ever move, but for some reason, I can't stop thinking about my dream home design and floorplan! As in, it actually keeps me up at night. Who knows? Maybe some day I will have the opportunity to design my own home! What about you? What would you want in your dream home? My biggest wish would be for a beautiful wide-open living, dining, and kitchen area. An entertainer's dream!
Images were found on Flickr and are linked to where I found them.