Guest Bartender Makes: AN OLD FASHIONED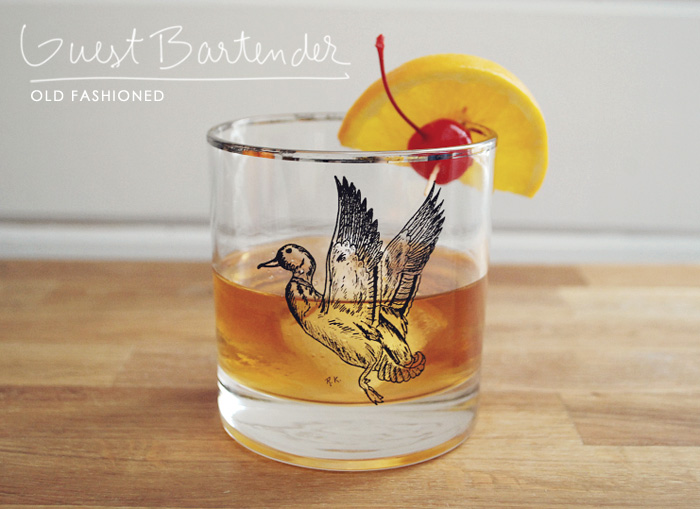 This week I've invited Maria Confer, of Hickory and Juniper, to share her favorite winter cocktail with us. I first "met" Maria when she was fashion blogging at Lulu Letty, and was struck by her ability to make vintage fashion relevant and fresh. Now I know she's more than just a pretty face in a lovely dress- she's a sweetheart and a creative homemaker too. When you head to her blog, check out what's she's done with her new small bungalow! But first, here's what Maria has to say about her cocktail of choice:
I really got into classic drinks about eight years ago which just so happened to be around the same time that my husband, Cole, and I fell in love with movies like The Philadelphia Story (the Hepburn version, of course) and The Thin Man series. We would drink endless G&T's, gin martinis, sidecars and old fashioneds. There's no other drink that I love more in the winter than a classic old fashioned. Okay, maybe it's a tie with a hot toddy, but when it comes to a whiskey cocktail, I avoid the popular Manhattan in favor of its lesser known cousin. My husband prefers bourbon and I like rye best, but whichever you choose you won't be disappointed.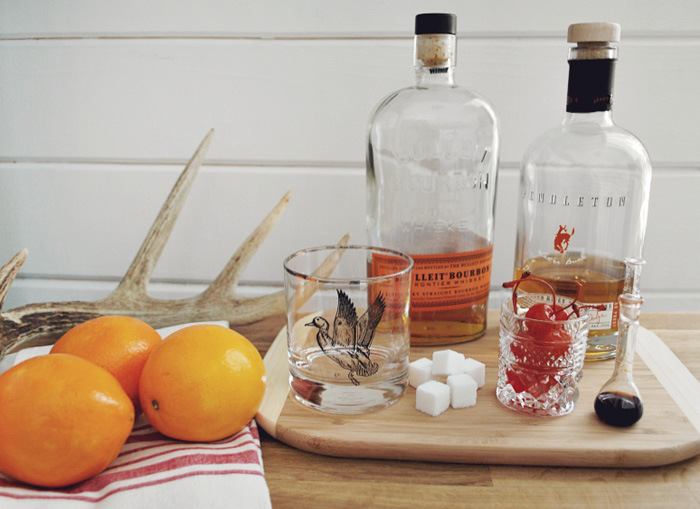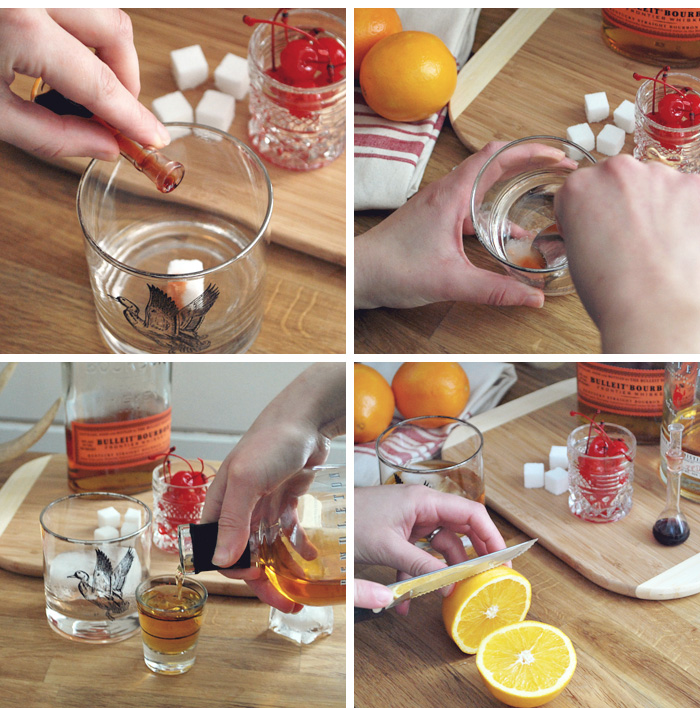 An old fashioned glass
Ice
Sugar cube
Bitters
Teaspoon of water
2 oz of Bourbon or Rye Whiskey
Maraschino cherry
Orange slice

Place a single sugar cube in your glass. Drop three dashes of bitters on top of the cube. Add a teaspoon of water and crush your sugar. Twirl the mixture around in the glass to coat the sides. Add two ice cubes and pour the 2 ounces of the Bourbon or Rye Whiskey of your liking. Garnish with an orange slice and maraschino cherry.
Thanks, Maria!