New Year's Eve in My Hometown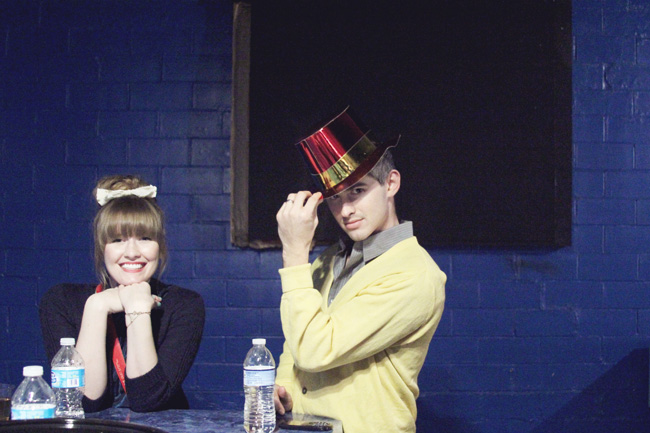 Living in a small(ish) Midwestern city doesn't mean you're cut off from a creative community. In design school, everyone seemed so ready to rush off to Chicago or New York, but I stuck around and was so surprised to meet a lot of creative dreamers like myself, right here in my hometown of Canton, Ohio. Friends in Cleveland have also been fighting Ohio's creative brain-drain by hosting a growing (and spectacular) creative conference and Summer music festival called Weapons of Mass Creation, drawing interest from successful designers and artists all around the U.S.A. The rust belt isn't giving up. And downtowns all over "dying" rust belt cities are beginning to revitalize themselves and bring in people from the suburbs with fresh restaurants, music venues, artist communities.
My friend Tim had been dreaming about an artist co-op/gallery in downtown Canton, and finally got a space to make it a reality. Now, when you drive down Sixth Street North past The Auricle (my favorite live music venue in Canton), you'll see The Hub right across the street. Tim chose New Year's Eve for its grand opening, and we had fun looking through the gallery downstairs and having a dance party in the artists' work space upstairs. I'm so excited to see howCanton develops thanks to people like Tim who decide to stay and make their city a better place!
(P.S. Here are pictures from last year's party, and the year before that.)