WHAT I WORE: A Cozy New Year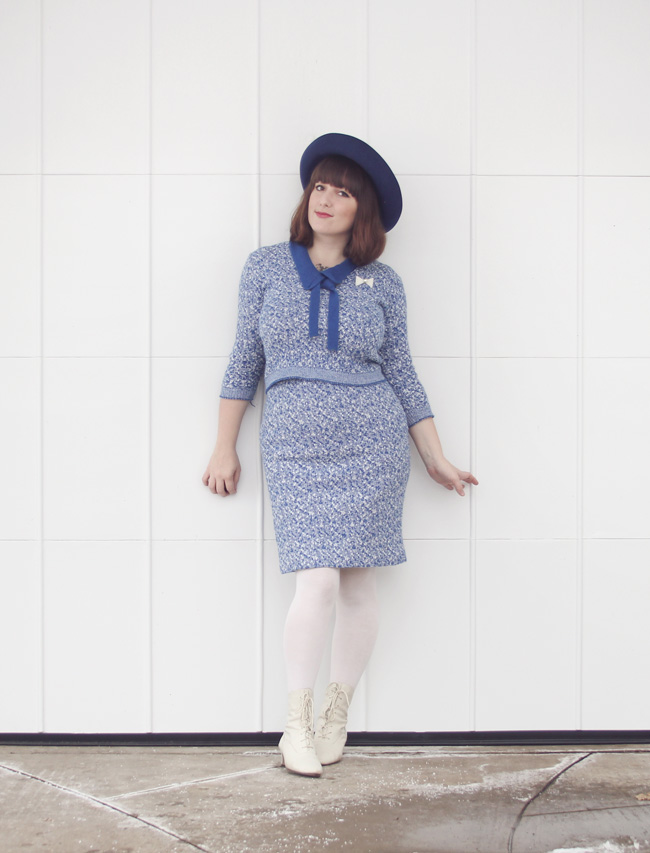 Happy New Year, everyone! After being inundated with mounds of snow all over Canton, we've been keeping warm with hot drinks, snuggles, and cozy knits. In my case, knit sweater sets! But not your grandma's twin set. No, but maybe your grandma's old sweater and skirt set! You never know what you'll find at the thrift store, and surprises like this outfit are what keep me heading back for more.
I'm not making any new year resolutions this year, as I'll really be trying to keep my head above water with having a baby, working from home, and getting major surgery, but one thing I'd like to be conscious of is making more trips to the thrift store. Back in the day I used to go every Wednesday, but since Lucy was born, I've only been once! That will soon change. Though I'm still sticking to my plan of not over-purchasing. I'm sure I'll leave the thrifts empty-handed most times, but boy do I miss the days of striking gold! We'll see what kind of treasures 2013 has in store.
O U T F I T    D E T A I L S :
sweater set: thrifted | tights: Hue (cotton) | shoes: vintage