DIY | Pearl Bow Brooch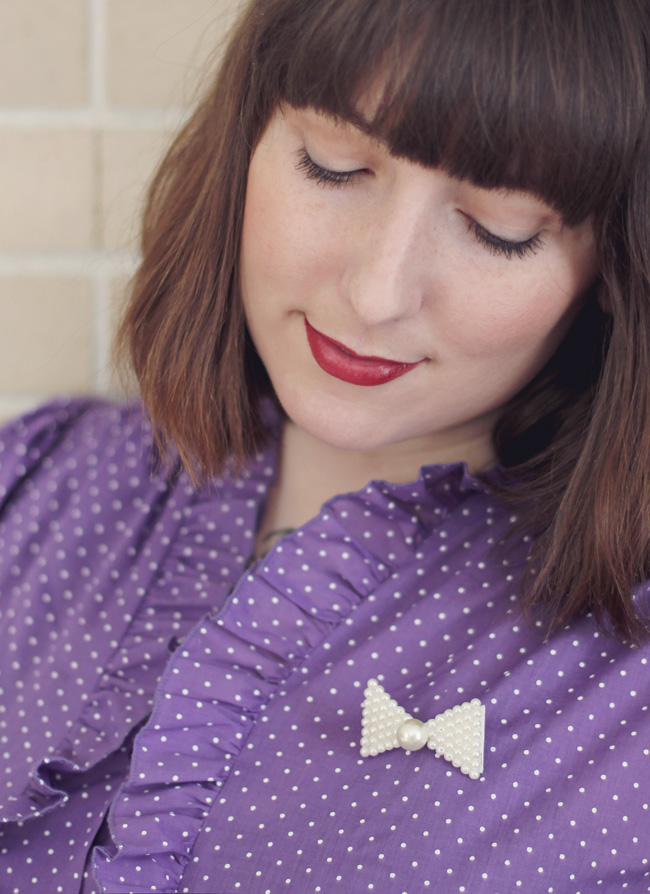 When I find a pair of jeans I like, I'll buy two pairs in different colors. But what's a girl to do when she finds a vintage item she likes? Well make a second one in a different color, of course! That's sort of what I set out to do with this brooch project. I found myself wanting to wear this rhinestone brooch nearly every day, so I made a pearl one as an alternate. It's so easy, you should make one too!
P.S. You can buy my blouse here!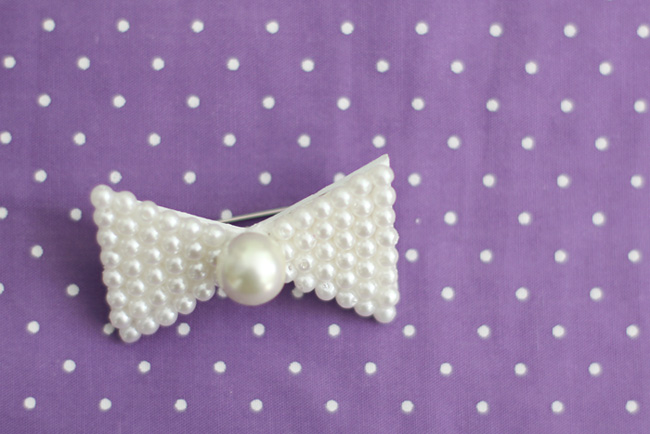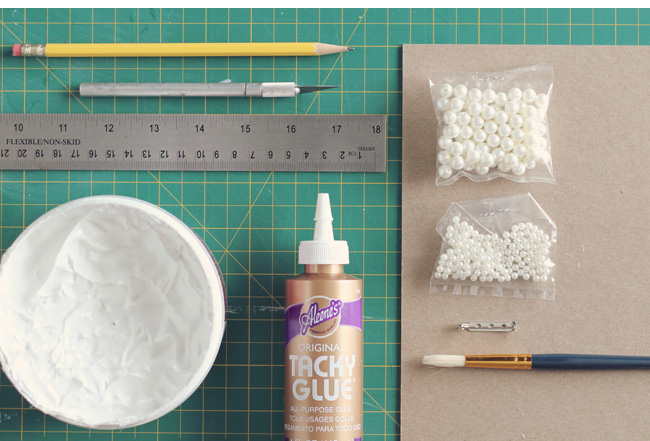 cutting mat
blade
steel ruler
pencil
pearl beads (small and large)
pin back
chip board
paint brush
gesso
tacky glue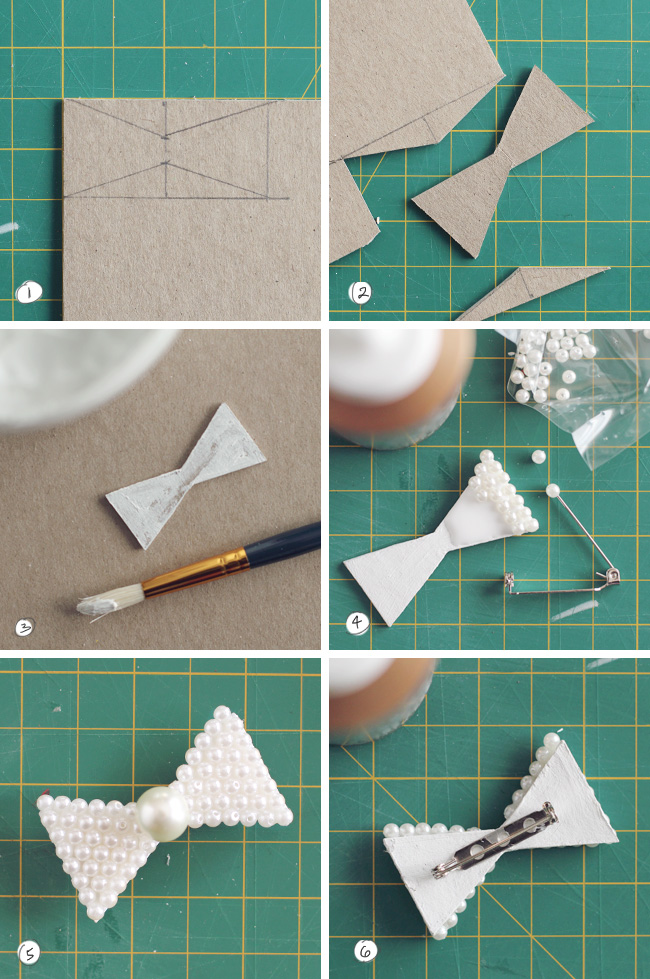 Step 1 : Draw a 2 x 1″ rectangle onto your chipboard. Draw a vertical line down the center, and from the middle, mark out a 1/4″ line on the center line you just drew. Make lines connecting the corners of the rectangle to the ends of the 1/4″ line, and now you have your bow shape.
Steps 2 & 3: Using a cutting mat, steel ruler, and a sharp blade, cut out the shape of your bow. Now paint it with two coats of gesso. Gesso is a primer, so you don't have to worry about it flaking off later on.
Step 4: Now cover half of the bow with a thick coat of tacky glue. Using your pin back, attach the small pearl beads in a row, making sure the bead openings are mostly unseen. Do the same to the other half of the bow, leaving an uncovered space in between each side for the next step.
Steps 5 & 6: After the glue has dried, Glob on some more in the middle space you have left bare and affix a large pearl. Let the glue dry completely, then flip it over and glue on the pin back. After the glue has dried, it's ready to wear!