DIY | Hand Painted Wrapping Paper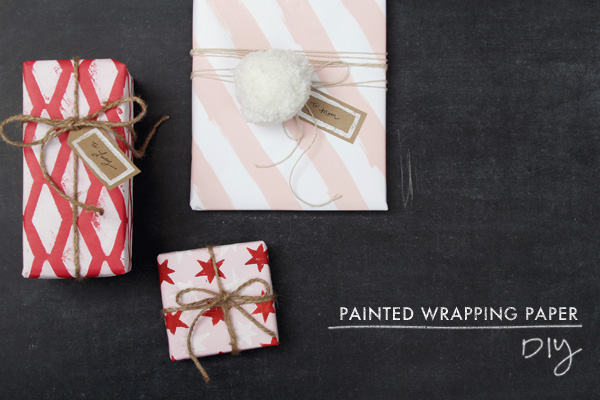 Everywhere I go, there's wrapping paper for sale. And I, being a lover of pattern, am always tempted to buy another roll. But this year I thought it would be a fun project to make my own! So I broke out my craft paints and combined a hand-made stamp technique along with a little painting.
Hand-made stamp DIYs are hardly anything new, but they never get old. I remember the first time I tried my hand at making stamps after seeing an article in my American Girl magazine in the '90s. All those years ago I used strips of rubberbands glued to wood blocks ("with the help of an adult" as they would always add), but this time I'm a full-fledged grown-up, so I used my X-acto blade, and kept some band-aids on hand just in case. (I didn't end up needing any! Hooray!)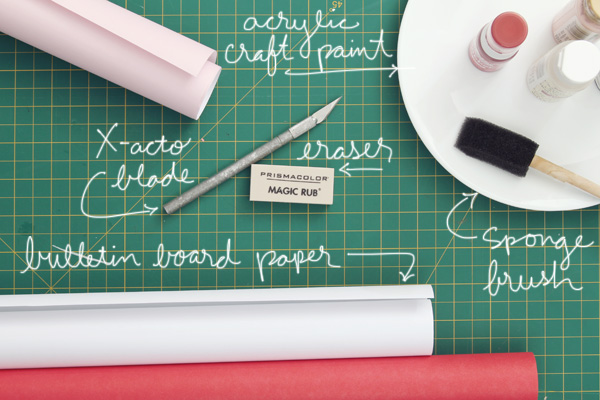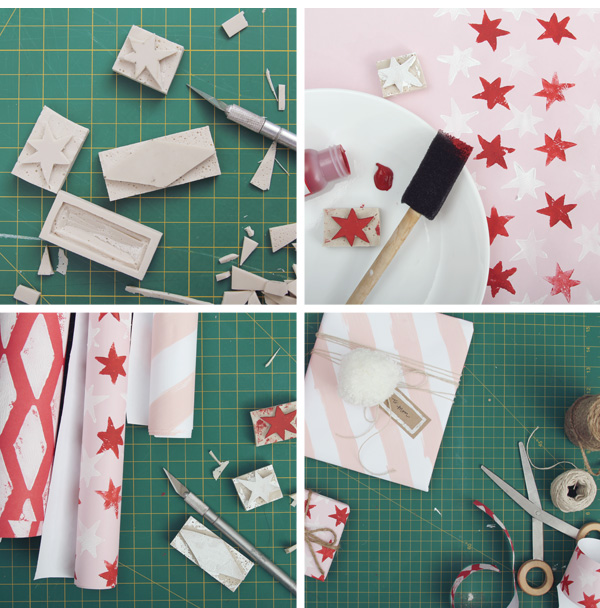 This particular project works best in small scale. If you're wanting to stamp a larger piece of wrapping paper make your pattern more spread out or follow the directions of another method like this.  For my version, all you need to make the stamps is an X-acto blade and rubber erasers.
To create the stamp, carve your design into the top of the eraser, keeping the blade straight up and down slicing downward about 3/16″ into the eraser. Then turn the blade to the side and cut into the side of the eraser, notching out the negative space in your design. To use the stamp with acrylic craft paint, you'll need a foam brush to lightly dab the paint onto the stamp. Don't use too much paint, or your design will look globby. But make sure you apply enough for the design to show vividly, especially if you're using white paint on a colored background.
After your paper has dried, go ahead and wrap the gifts! I even made some tags with craft card stock and one of the stamps I had made. Add a little twine and maybe a pom pom or two (tutorial here), and you've added the perfect handmade touch to your holiday gifts!