Thankfulness Through All Things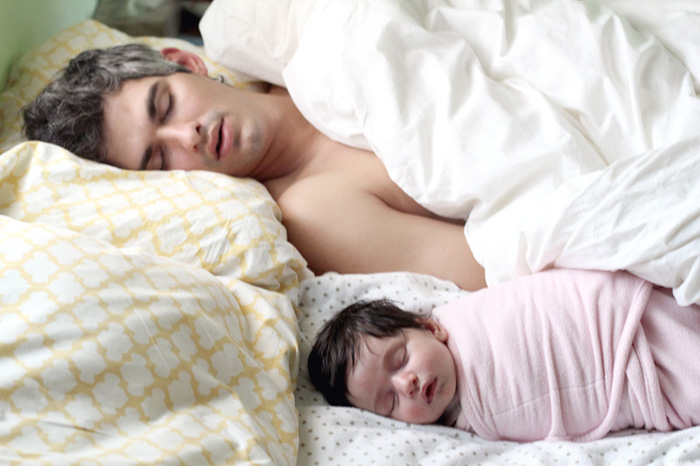 Sometimes, when you're really tired, and your baby won't stop crying no matter how many boobs you have or shooshes you offer, it's easy to have a negative point of view. Why won't you stop crying, baby? Why?! Frustration sets in. Fantasies about life pre-baby begin to cross your mind. But during one of these moments recently, I was logged onto Facebook and saw the heart breaking news that friends of ours had lost their baby boy, who had been born just a week after Lucy and had been struggling with a heart condition for the three weeks of his short life. I quickly grabbed Lucy, held her close, and kissed her a hundred times. I began to wonder, do I take my blessings for granted? I totally do.
I don't want to have something taken away from me or from a friend to to fully appreciate my blessings and to really experience the true joy in loving my life as it is now. Not as I wish it were, or what I hope it will be in a year or so. Happiness is really all about perspective, isn't it? And thankfulness isn't just for those who appear more fortunate. Contentment comes with being thankful for where you are and finding that silver lining no matter how bleak the situation might be.
I've been thinking about how great my life really is, and not in a bragging self-righteous way, but in a purely thoughtful and thankful way. Things can seem completely different when you shine a bright light on them.
Phil found out he will be unemployed after this school year. But we found out early, and now he has seven whole months to find a new job.
Lucy is having rough days of extreme crying, projectile vomiting, and issues with food sensitivities, but she has been sleeping peacefully through the night, and seems to be a healthy baby otherwise.
I have this tumor in my neck that I need to have surgically removed, but now we know that it's not cancer, and that our insurance will pay a good portion of my medical expenses.
Our second vehicle is out of commission, but my mother lives close and always offers to help me run errands and get around town.
Some days I despair at tending to a screaming baby all day long, often without a chance to bath or eat, but I have a partner! And when Phil comes home from work, he asks me what he can do to help, and by evening our baby is a joy to be with.
Money around here is extremely tight (to say the least), and Christmas has traditionally been a stressful time financially, often overshadowing the joy that should come with this time of year. But this year we planned ahead and saved money every month so that now we can bless our family with thoughtful gifts on Christmas morning, and not worry about the financial strain.
I've been struggling with body image issues since Lucy's birth, and don't know how to dress my new body, or how to love it. But I successfully carried my baby to full term and am able to breast feed her now, which is more important to me than fitting into my favorite clothes.
There's so much more that I'm thankful for right now, but I really needed to write out my list of gripes and reconsider them as blessings for which I am truly thankful!