Guest Bartender Makes: ELDERFLOWER COCKTAIL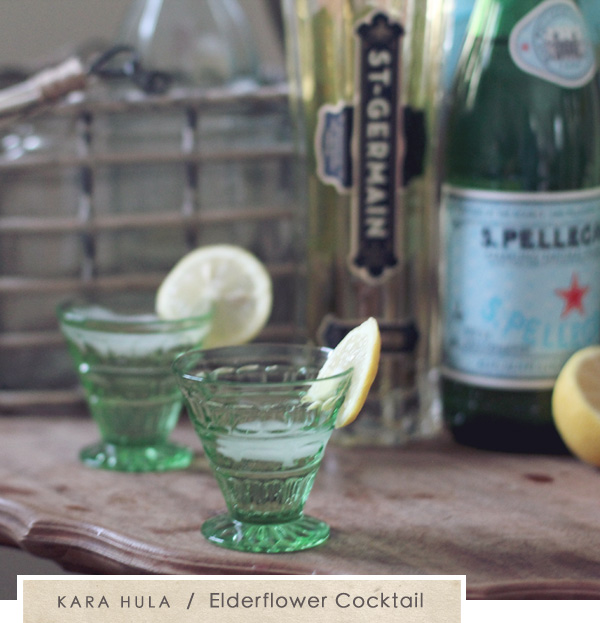 Kara first tried St. Germain with a grapefruit cocktail at our favorite Canton martini bar. Interestingly enough, when she made this non-grapefruit drink for us, I couldn't figure out what it reminded me of, until it hit me- grapefruit! This was my first time tasting elderflower, and I was pleasantly surprised by the fresh, citrusy flavors that resulted by mixing it with a dry wine. This cocktail is very easy to make at home, and just might impress your friends. Depending on how easy they are to impress. that is.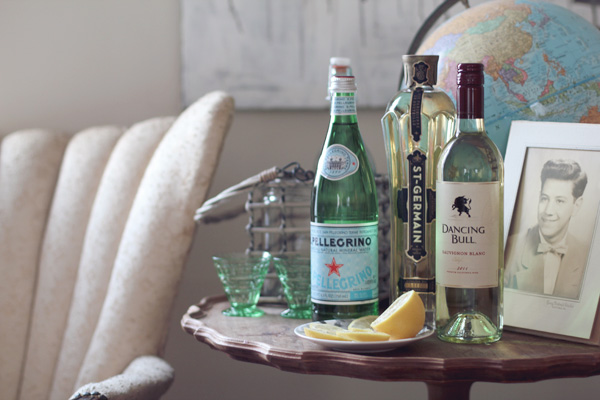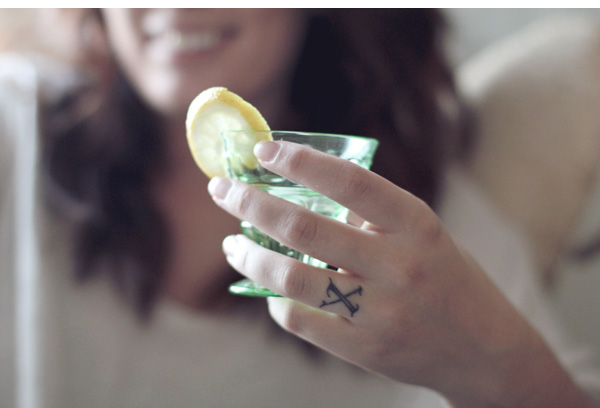 1 part – St. Germain Elderflower Liquor
2 parts – Dry white wine (I used Savignon Blanc)
1 part – Soda water, or club soda
lemon slice for garnish

This one's pretty simple! Fill a glass with a couple of ice cubes, pour in the St. Germain, then add wine. Top with soda water, and stir to combine. The lemon is technically a garnish, but I like to squeeze it into the drink to add an extra citrusy flavor. Enjoy!