Outfit to Scrapbook: Autumnal Prep with Nora Griffin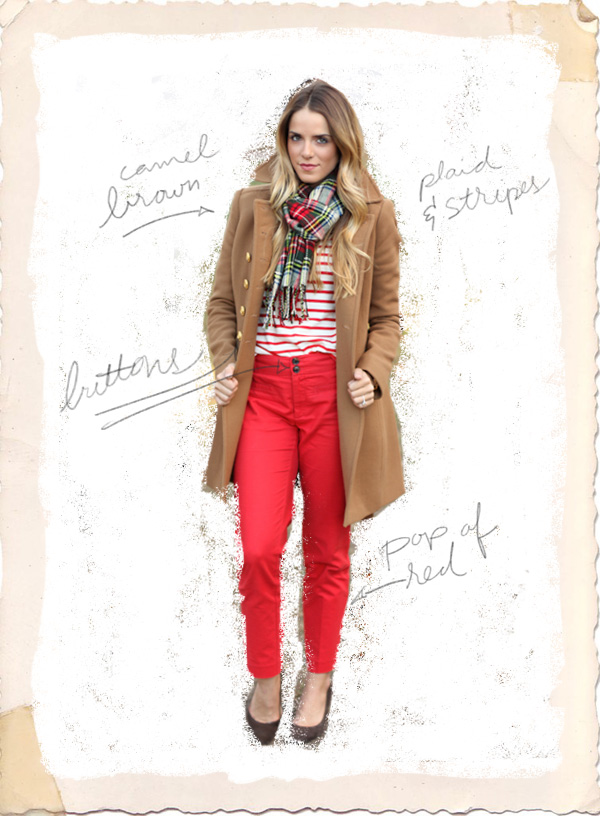 For this month's Outfit to Scrapbook feature, I have with me Nora Griffin, from Just Make Stuff. She selected this preppy, Autumnal outfit from Gal Meets Glam to use as a jumping point for our scrapbook pages. I love the simple, sophisticated style, and definitely can get behind a Fall color scheme! Check out our creations below, and if you play along, please link your projects in the comments section below! We'd love to take a look!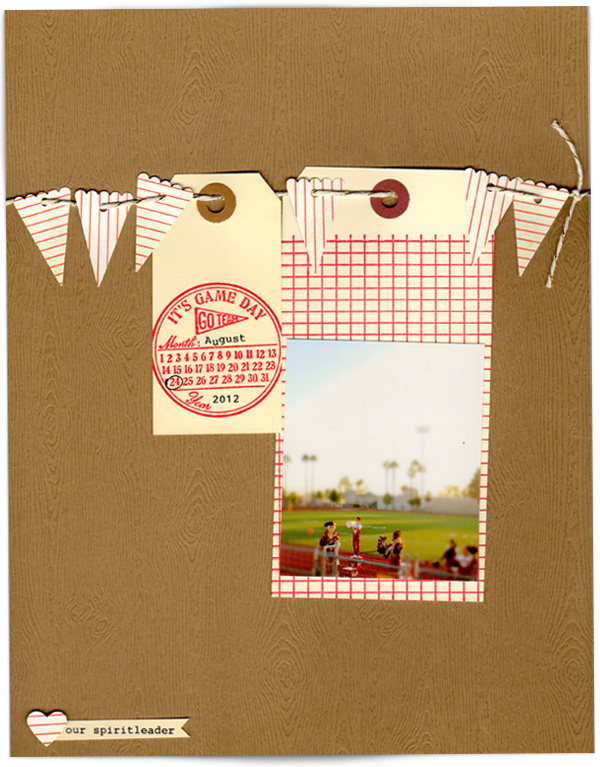 Nora kept her page really simple, drawing inspiration from the color palette and traditional patterns of the outfit she chose. For the patterns, Nora stamped a grid onto a manilla tag and made a cute little bunting for her page with red striped paper and twine. I really love the Americana feel of her design, and it works great with her subject matter!
For my page, I grabbed a few elements inspired by the featured outfit, focusing my arrangement around a big painted splotch of red. Strips of striped and plaid patterned paper bring in the pattern we see from the outfit, but keeping everything simple on a neutral background.  For that traditional feel, I kept my photos black and white and used a simple, timeless font for my title.