BABY'S BEDROOM TOUR // Making Nice in the Nursery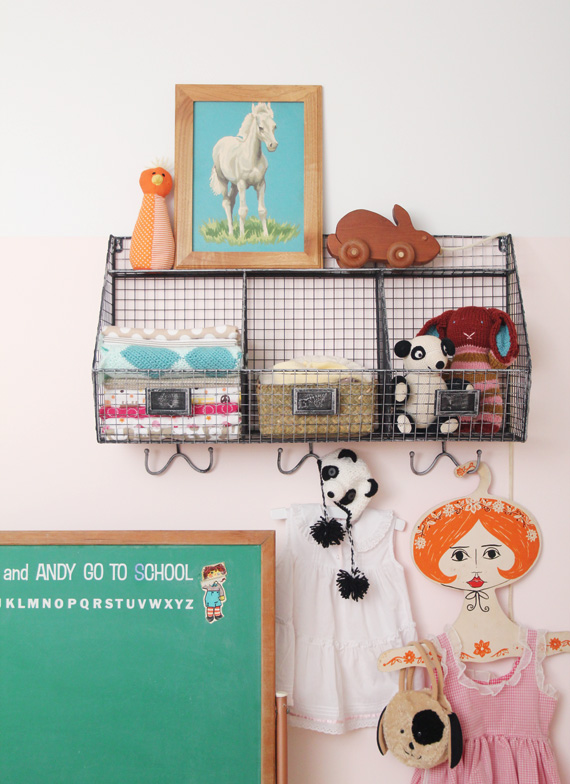 I'm so excited to finally share our little girl's nursery with you! Sure, she'll just be a little baby who sleeps, and poops, and spits up everywhere. And for the first couple of months, she'll actually be snoozing away the nights (fingers crossed!) in a bassinet in our bedroom, rather than in her crib you see here. But still, it was so fulfilling to put together a fun, friendly, and cute little room for our little girl who will surely have all of those characteristics and more! I hope we can spend lots of time in here, reading together, playing pretend, watching the squirrels run through the backyard, and wave at the trains that go by. Hopefully she will love her room, and when she's old enough, together we can add special touches of her own.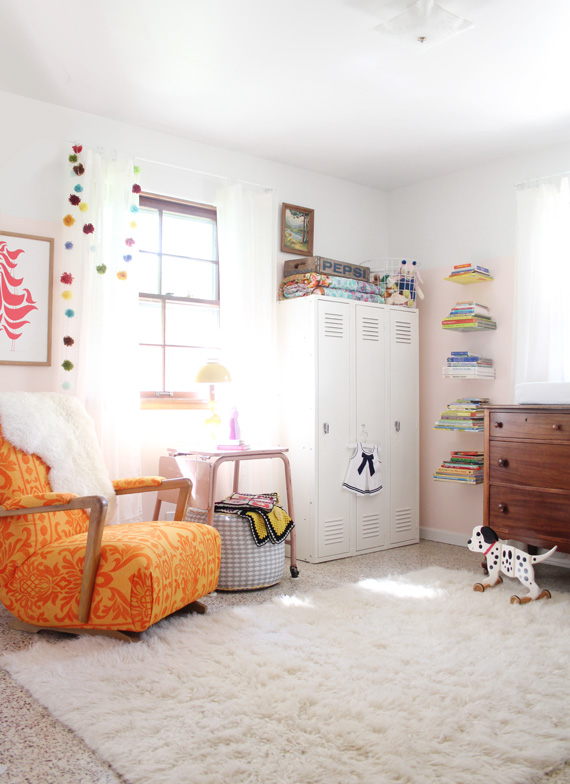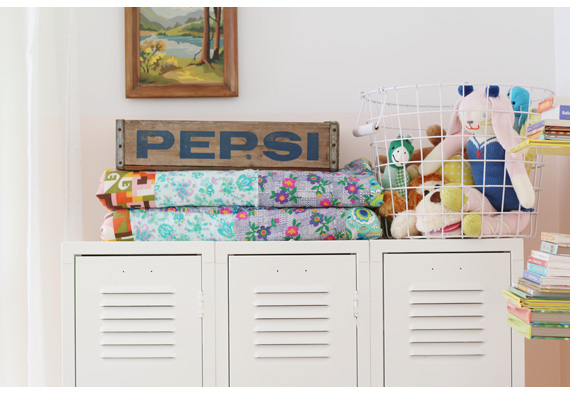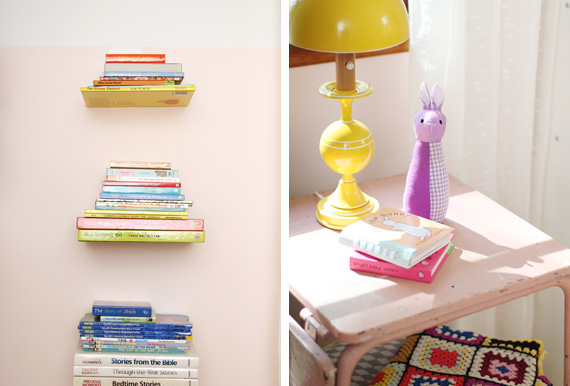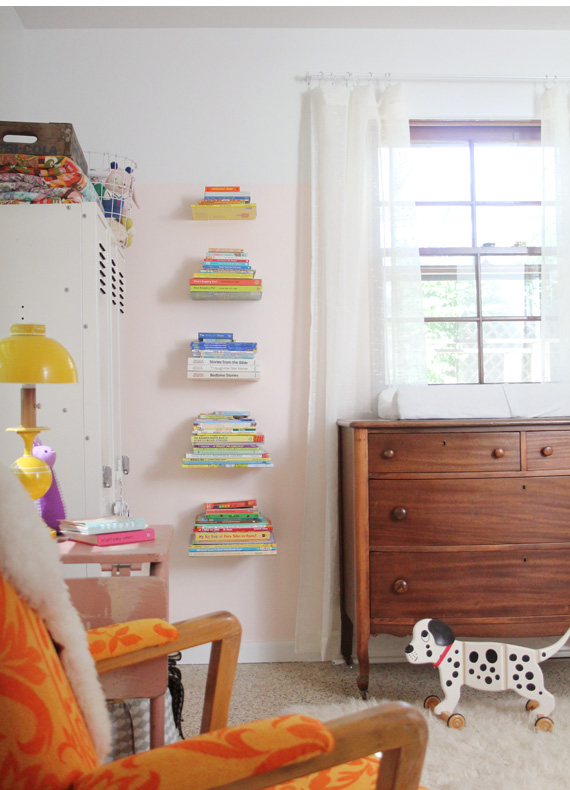 As an interior design school graduate, and a person who just generally loves to decorate, I was sort of super bummed out by the tiny bit of our budget we were able to allot for putting together a nursery. I told myself it didn't matter. I reminded myself that babies don't care about nurseries, and that I shouldn't either… but none of those things worked. I still found myself obsessing over this project, and somehow managing to pull everything together on a shoestring budget. I feel pleased and blessed to be so happy with the little space. And now I have motivation to turn my attention to planning the decor of the rest of our home.

Our drop-rail on the crib is currently facing the wall, and will be bolted to disable that feature.

The art hanging above the crib is securely fixed with heavy-duty foam tape.

The chord for the balloon lamp on the crib wall has been secured to the wall with coax staples.

The flooring in our home is terrazzo, which is marble chips laid into cement and sealed.

Below, I've noted where items were purchased/how they were revamped.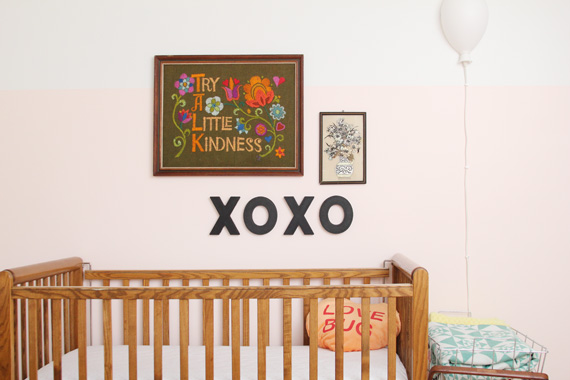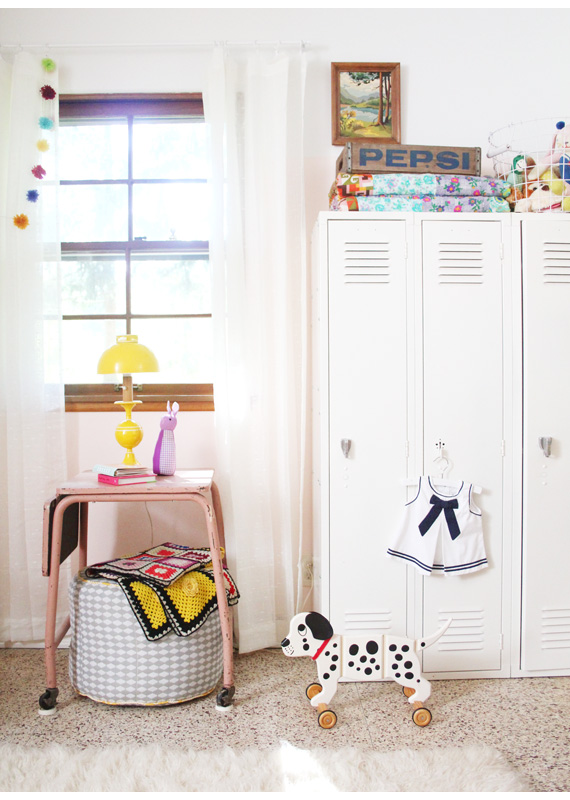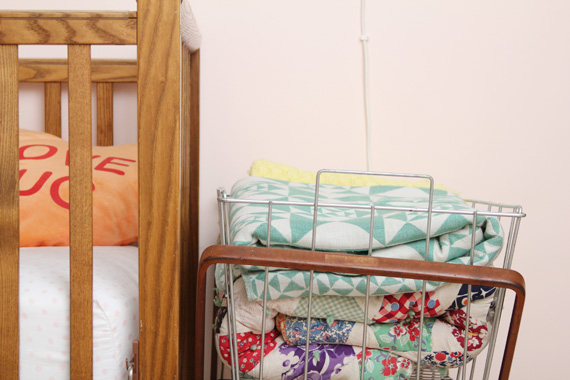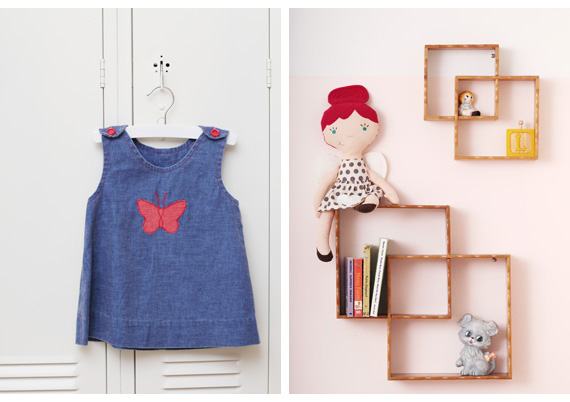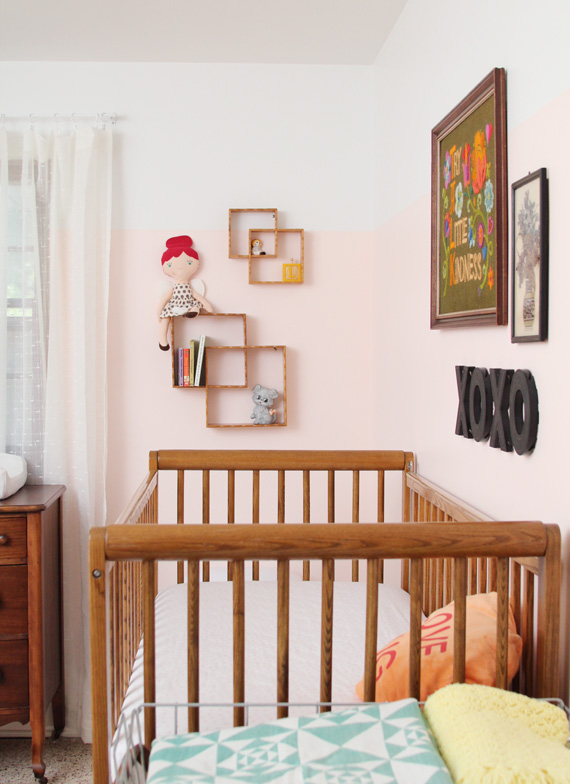 dresser: hand-me-down from my grandparents
rocking chair: Craigslist find – 1955 rocker reupholstered with a blanket by me and Phil
lockers: Craigslist find, repainted by my father
pepsi crate: vintage
white toy basket on lockers: Marshalls Department Store
floating book shelves: Umbra Conceal Floating Bookshelf from Amazon
three-unit crate shelf: Marshalls (gift from parents)
side table/typist stand by rocker: thrifted
yellow lamp: thrifted
pouf under typist stand: DIY (my process shown here)
set of two interlocking wall shelves: vintage (from Etsy)
crib: Craigslist (gift from parents)
rug: Flokati purchased on eBay 4 years ago
pom pom garland: made by me with yarn scraps
rag doll on interlocking shelves: Oh Just Dandy on Etsy
striped knit bunny on crate shelves: Bi Bi oj Blaka on Etsy
knit bunny in white basket on lockers: BlaBlah Kids
all linens (crib sheet and changing pad cover aside): vintage or handmade by me/as gifts
coral flock screen print: purchase from Three Potato Four four years ago
all other art, toys, books, and clothing: thrifted and/or vintage
curtains: Lowes
wall paint: Valspar brand (from Lowes- can't recommend it) color: Champagne Pink
curtain rods: Bed Bath and Beyond