PLANNING FOR BABY | The Blanket Collection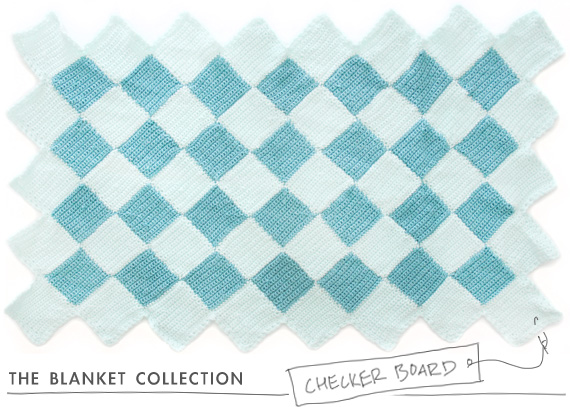 Last month, I asked my Twitter friends if they thought I was crazy for wanting to crochet a blanket in the middle of July. Crazy? Maybe! But I had this idea for a checkerboard -style baby blanket, and knew I wanted to wrap up our little baby girl in something just like it. So off I went, crocheting little squares that a week later would be joined to create the blanket above. It turned out to be the easiest blanket I've ever made, and great for Summer, since you only work with a tiny section at a time until joining them at the end- and I will say, joining  all of the little pieces was certainly time consuming!
So how about you? Are you crafty with a crochet hook, or only wish you could be? Some people appreciate the finished product, but don't have the desire to work on such an extensive project. I get that. But if you're somebody who actually wants to learn, and feels overwhelmed- don't be! I learned how to do all of the stitches you see here by viewing YouTube videos kindly shared by some pretty crafty ladies. You can check out how to do the single crochet (how I made the squares in the above blanket), this video is great. For joining the squares, watch this one. And if you want to make the granny ripple blanket below (fast and easy- promise!), view the crochet-along series here.
Oh, and if you want a crochet blanket, but don't want to put in the time- I don't blame you! I purchased the last blanket shown here on Etsy. It was too quirky and cute to pass up.