WARDROBE: Maternity Style – 30 Weeks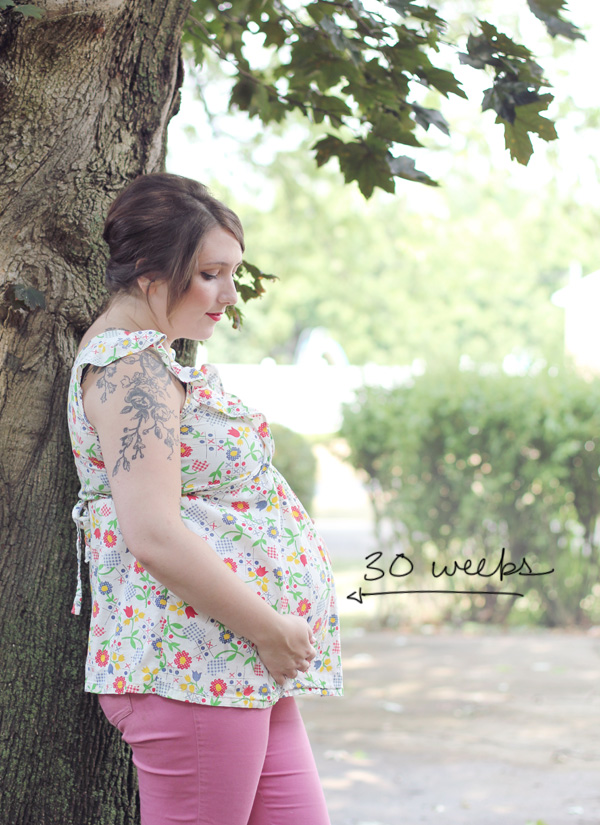 As I figured would happen, I've been feeling less and less like taking outfit pictures, as less and less looks good on my changing body. I'm really trying to stick with it, though, because I need some kind of incentive to think of new outfits to work with a baby belly. Lately I've been falling into the same selections- a tie front short and stretchy skirt. Not that this doesn't work. It just gets old! I really wish I could just wear stretchy pants and tees most days, but it's just too hot for stretchy pants. Saved by the thermometer, I 'spose!
I made these trousers early on in my pregnancy by altering some baggy, khaki maternity capris from the thrift store. Check out the instructions here to make your own (maternity or not) candy-colored trousers!
O U T F I T   D E T A I L S :
blouse: thrifted (about 7 years ago!) | trousers: thrifted and altered here | shoes: thrifted