Wardrobe Wednesday- Fur & Lace
I can hardly believe how beautiful the world looks each time I step outside. I want to take hundreds of photos of every tree I see, and then keep them in a box until winter when It's miserably cold and barren. The last week has been beautifully chilly, but warm enough to keep the layers down to the minimum.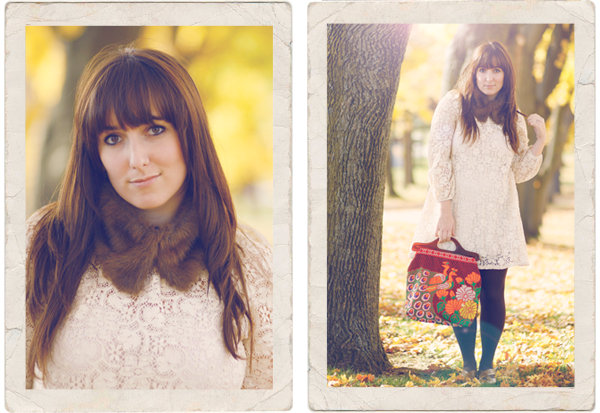 I bought this lace dress from Etsy last Spring and wore it bare legged with my hair in a pony tail. I actually haven't worn it since, but definitely had it in mind when I purchased this faux fur collar from Etsy two weeks ago. I think they make quite the happy couple. I found the bag at an antique store last week when I was searching for pieces for my Halloween costume. I think I could hide a ball of yarn and knitting needles in it should I decide to learn a new hobby this season.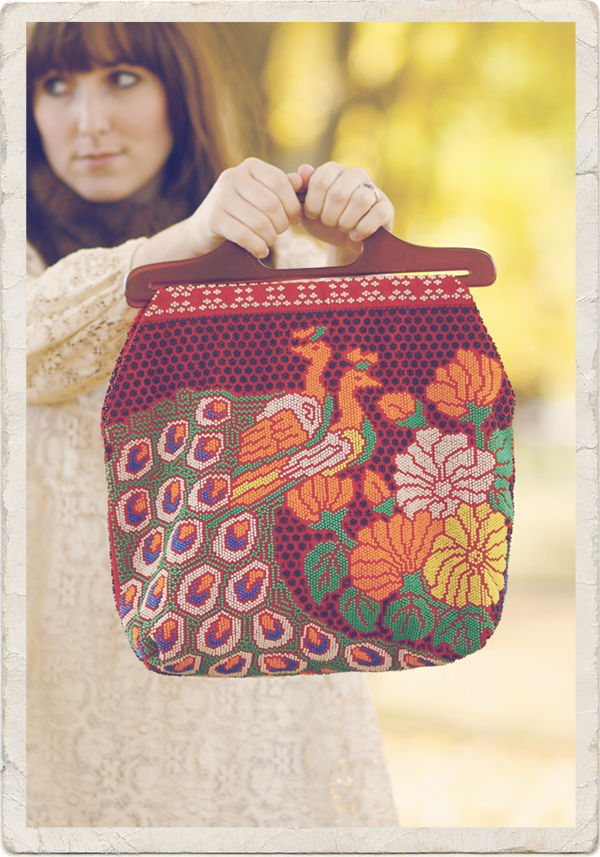 I've been enjoying sweater tights and putting off wearing boots. Soon enough I'll need the warmth of boots to make wearing dresses possible. And actually, lately I've been wearing dresses almost every day. I just don't feel pretty unless I have a dress on… which is a sad situation for my cute blouses. (Must invest in some new skirts soon!)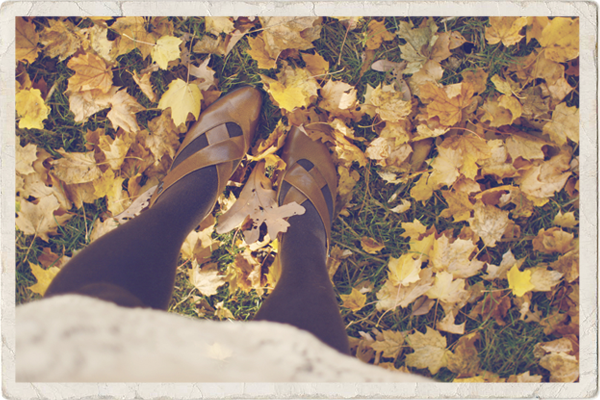 These shoes were another Etsy purchase I made last season. It's always slightly terrifying buying vintage shoes online, as the sizes marked sometimes run small, but not always.  It's quite a gamble, but I've been pretty luck so far.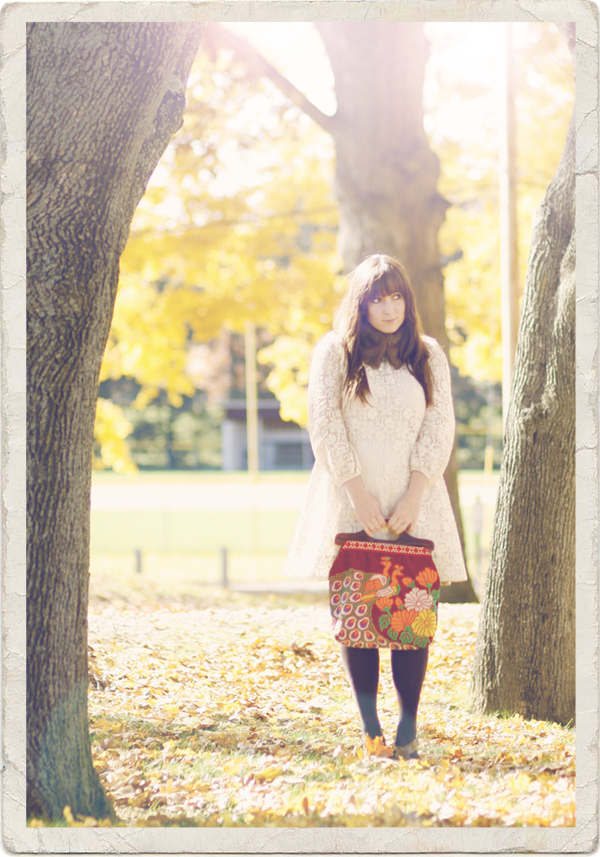 So, now that I've manage to ramble for an entire post, I am wondering… what is your go-to-source for cute skirts?  I think a purchase is in my near future…