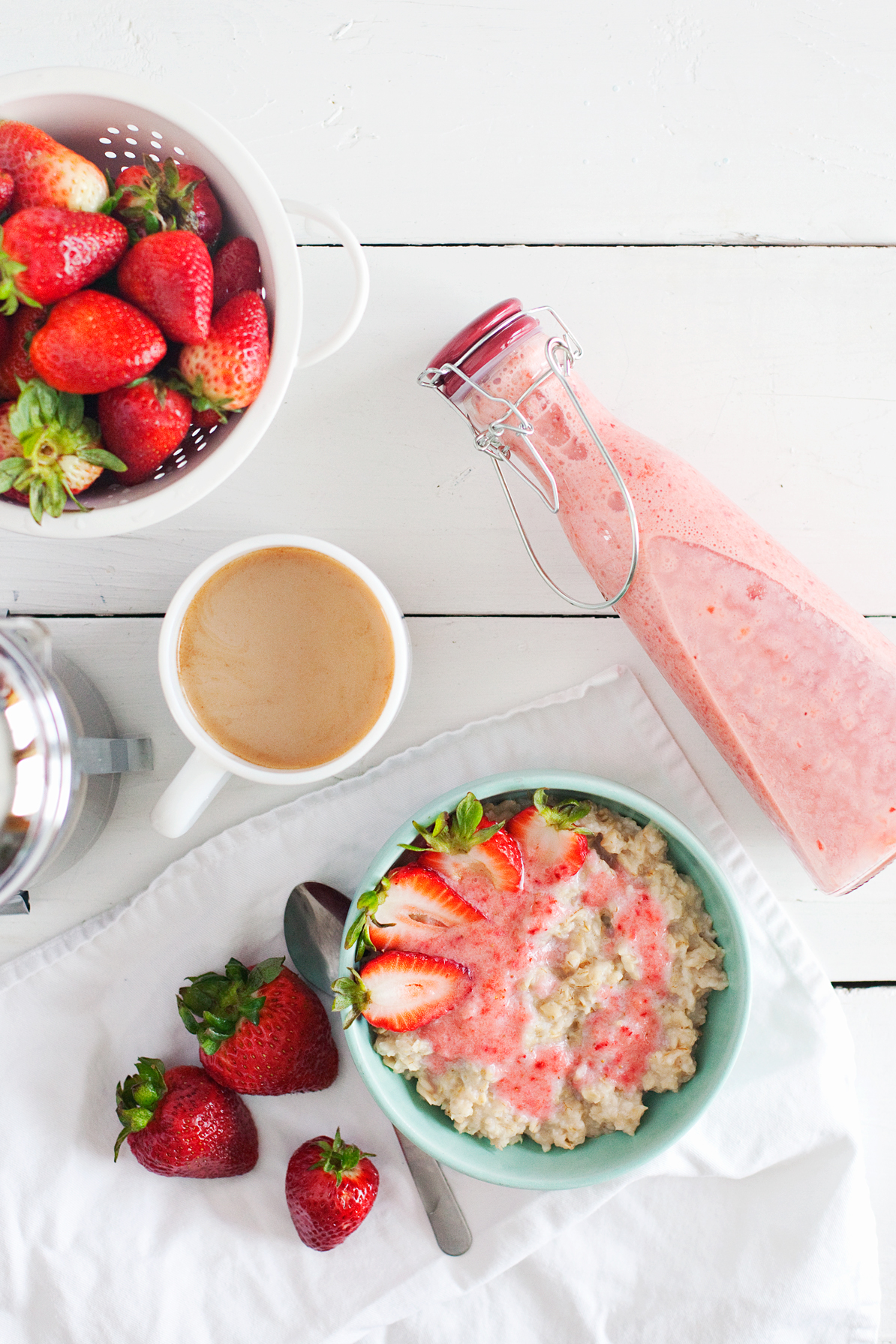 I'm learning more and more about the best way to fuel my body for the life that I want live. Lately I've been working on my running game, that is to say, I'm racking up the miles on the road. Every day that I know I'll be pushing myself to run a bit faster or a bit longer, I eat a huge bowl of oatmeal for breakfast. It gives me the extra edge that I need to reach my fitness goals. Now that fresh strawberries are appearing in the supermarket again, I'm so excited to have oatmeal my favorite way— with strawberries and cream!
I used some International Delight Sweet Cream to make blend up a nice batch of strawberries and cream to keep in the refrigerator for conveniently topping a nice bowl of healthy oats. Check out how easy and delicious it is.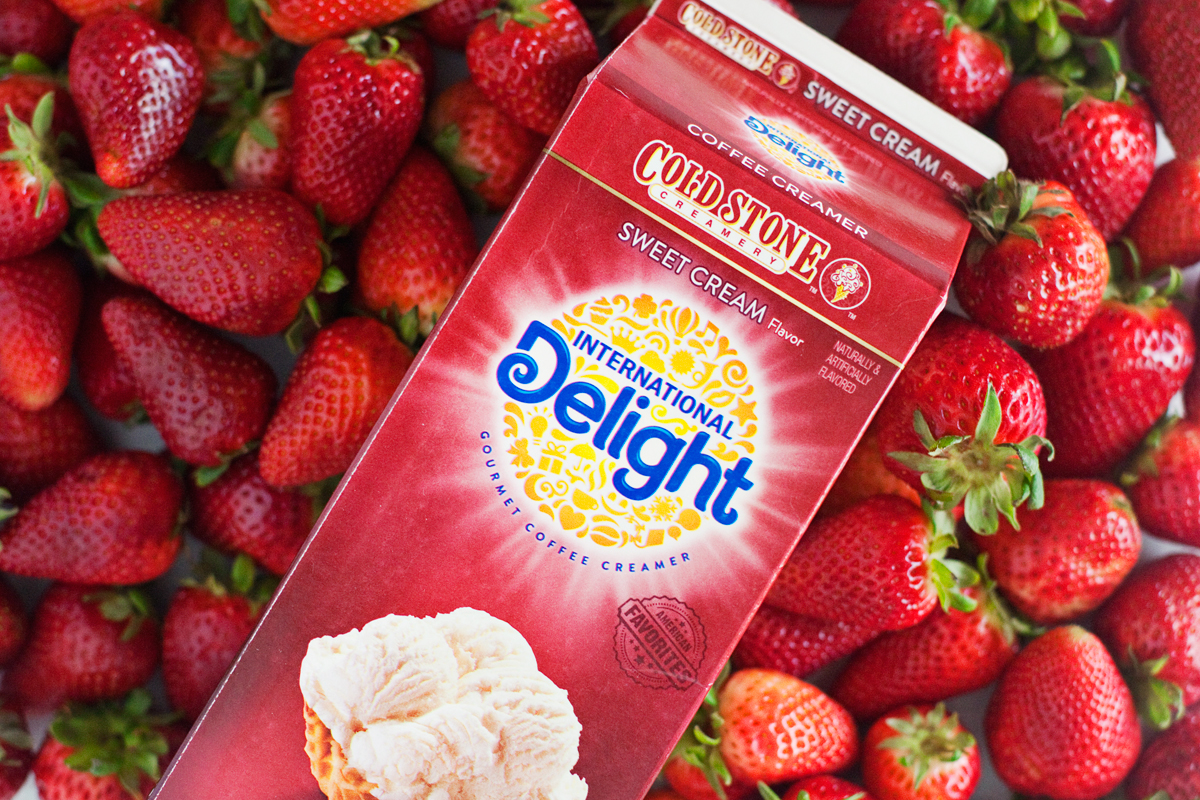 I bought a whole bunch of strawberries on sale and soaked them for ten minutes in a big bowl of diluted vinegar. Then they're cleaner and keep for a bit longer than just rinsing alone.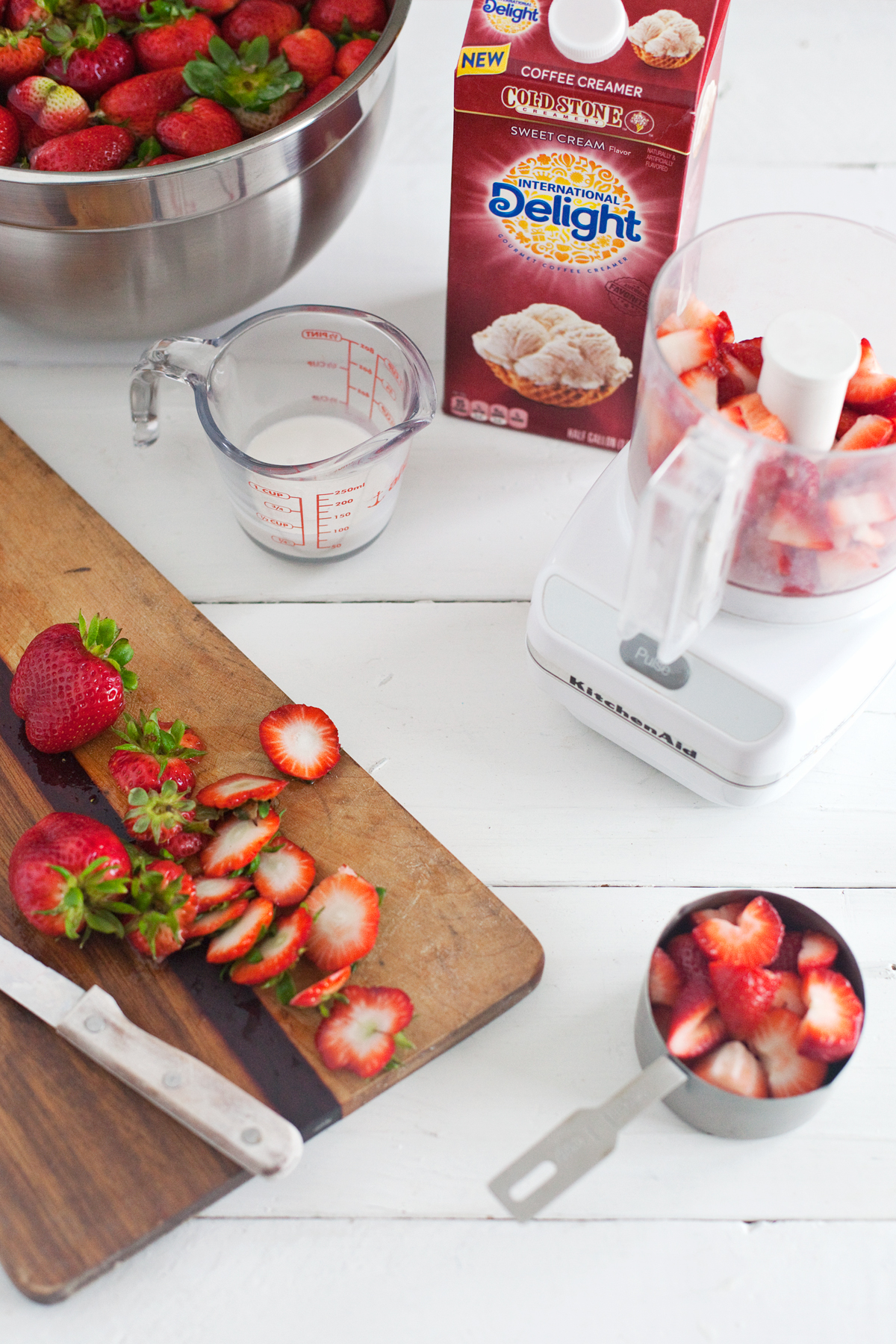 I blended together two cups of chopped strawberries with 1/4 cup of International Delight sweet cream. Then I used a funnel to pour them into a jar for easy storing in the refrigerator. It should keep for about a week, or you could freeze it into cubes and keep it for 3 months frozen.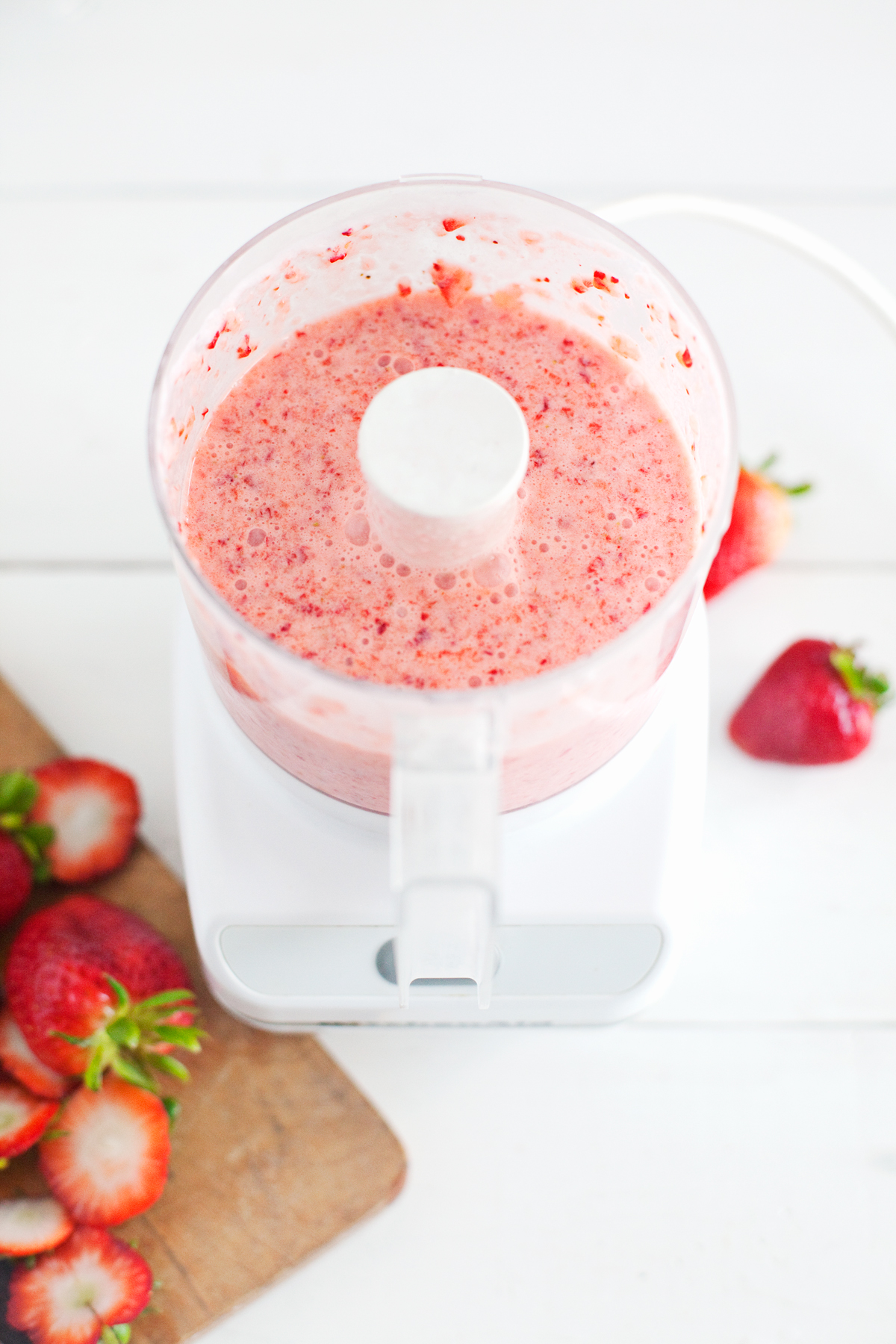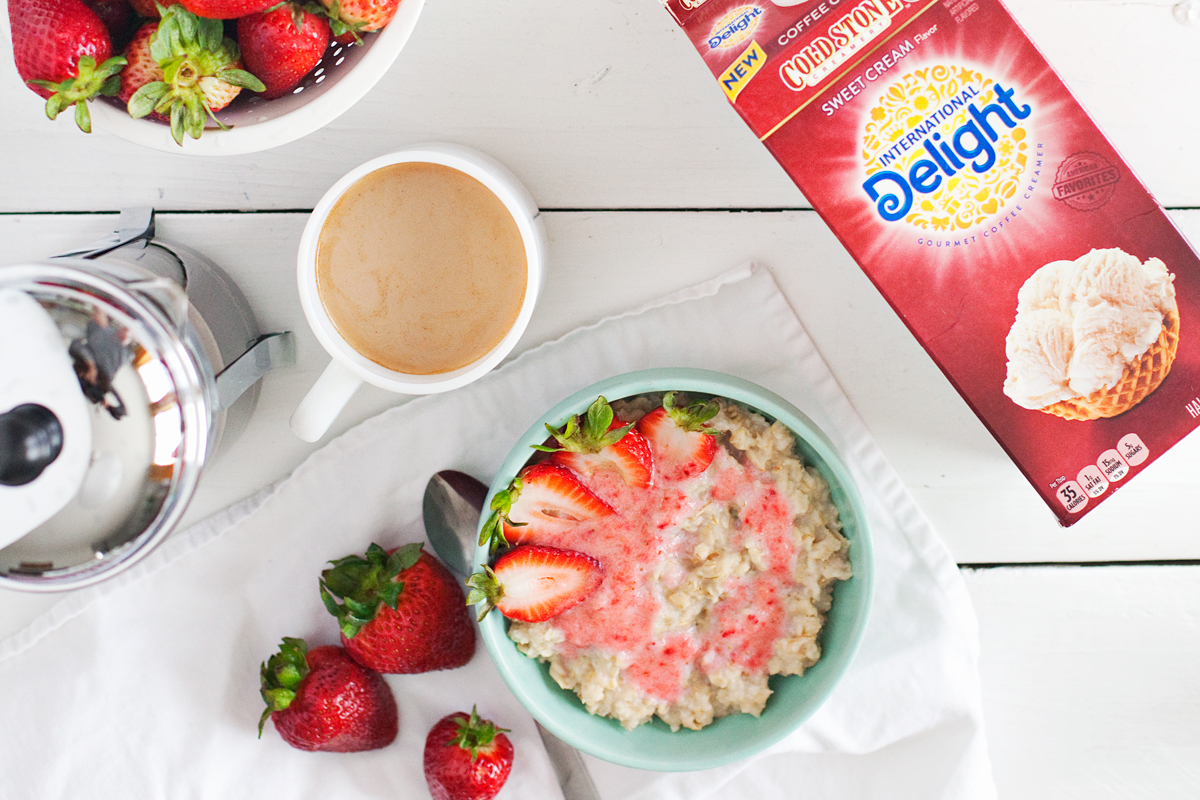 I cooked up a big bowl of oats simply using water, and not adding anything else. Then I topped it with some of my blended strawberries and cream, along with sliced strawberries. It's the perfect touch of creamy, fruity, and sweet to add to plain oats. And after I've made a batch, my oatmeal mornings are so quick and easy, giving me more time for my runs.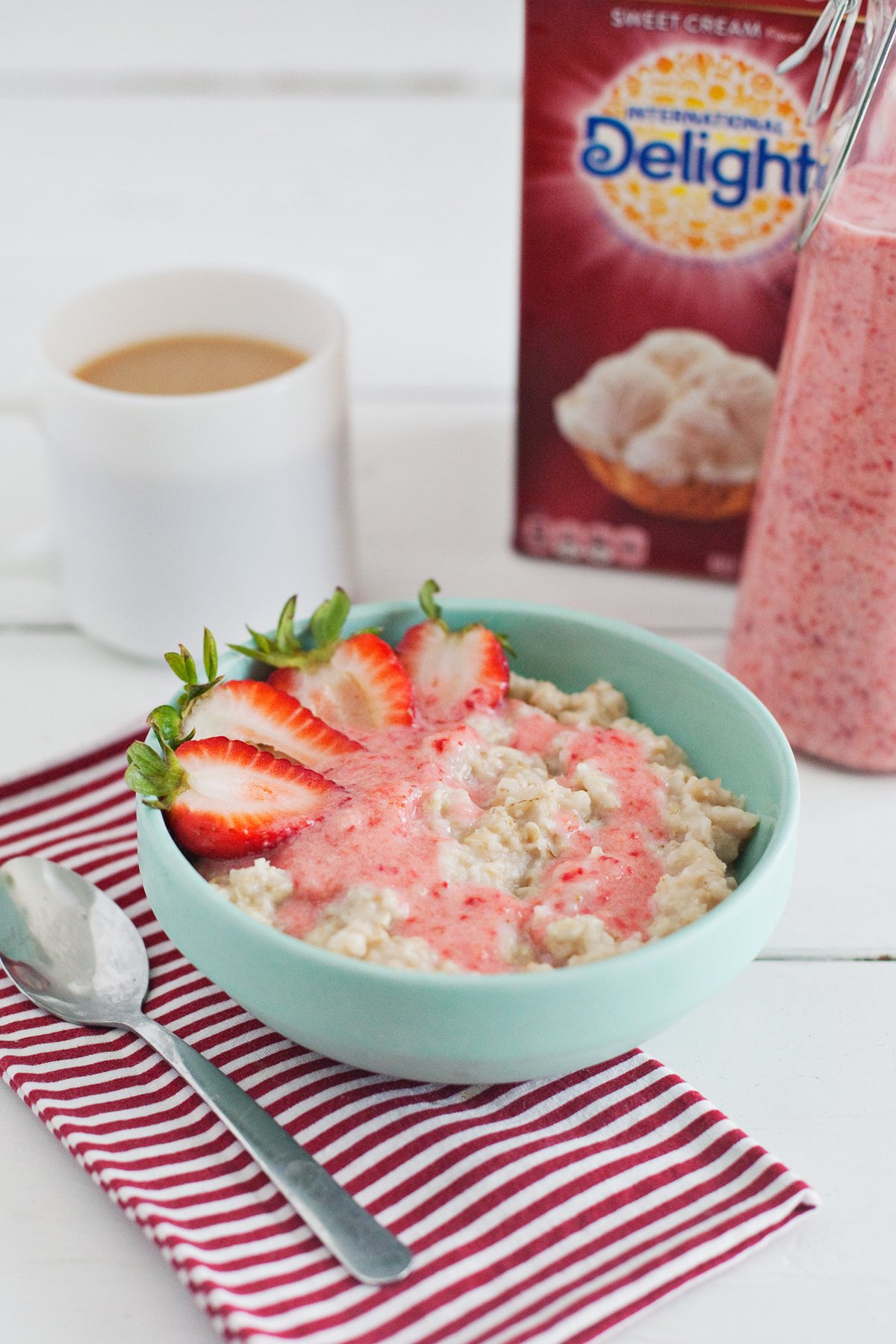 Super delicious oatmeal topping, and frozen, the strawberries and cream mixture makes a really delicious strawberry pop!
Such a delicious way to enjoy oatmeal. Try blending it with other flavors of creamer for a different twist. International Delight French Vanilla is great too! What's your favorite way to enjoy oatmeal? (To be honest, my favorite way is with a delicious oatmeal cookie!)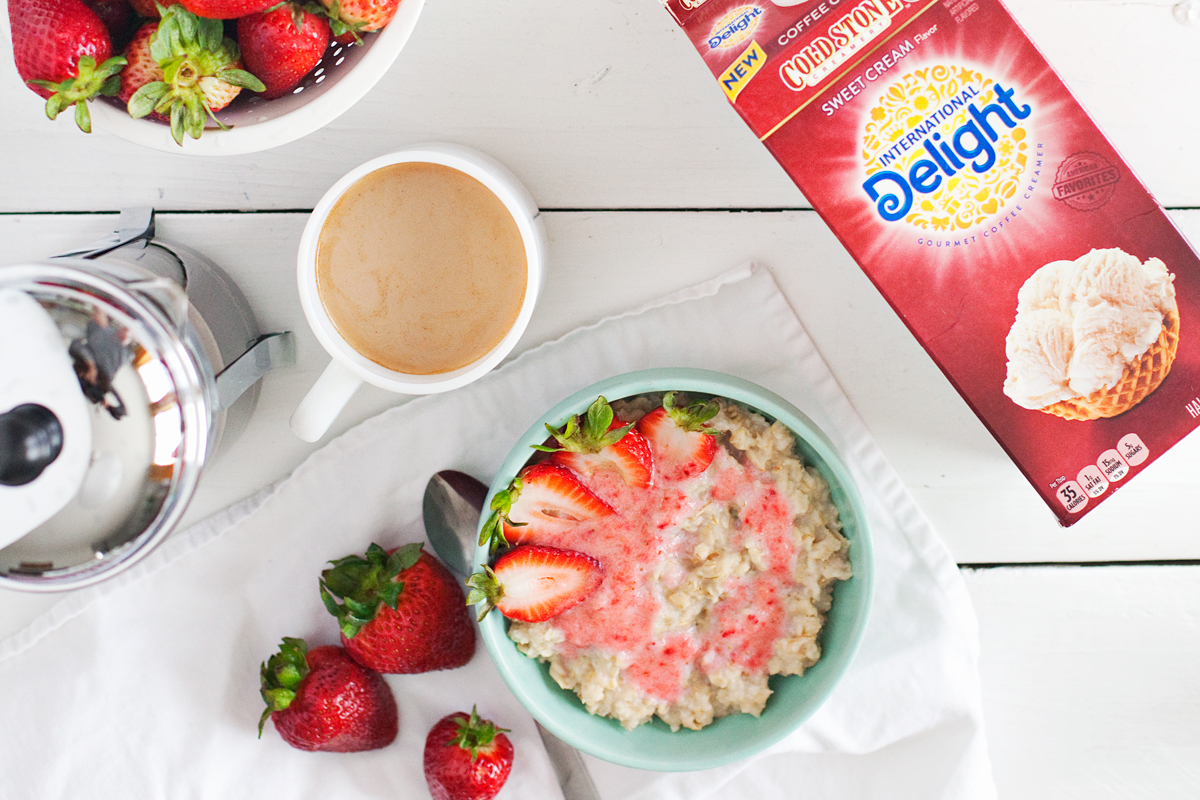 This is a sponsored conversation written by me on behalf of International Delight. The opinions and text are all mine.