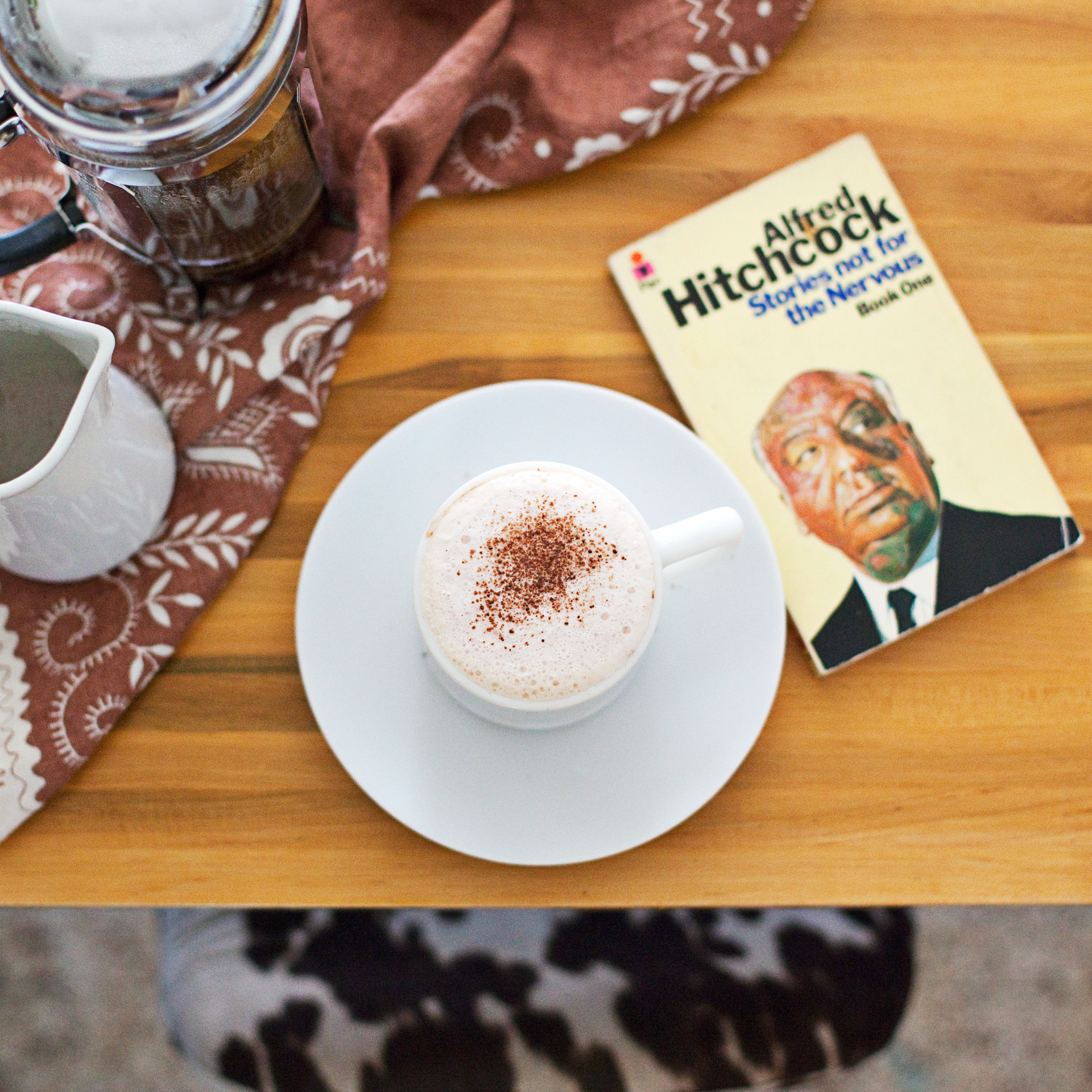 I first became sucked up into the whirlwind of coffee romance back in my college days when I had a desire for the edge of caffeine, without the coffee taste. My gateway drink was any basic sugary latte (mostly milk and syrup, with minimal amounts of espresso, comparably). I ended up whittling my way down to being a coffee with cream kinda gal, but when I got my first barista job a few years ago, I was told I'd quickly become a black coffee or straight-up espresso drinker. Well, little did I know I'd develop a love for the cafe misto, which is the popular American coffee chain version of a cafe au lait— half coffee, half steamed milk, topped with foam.
So what's the big deal about a misto? A misto gives a similar experience to that of a latte, but with less milk, since the coffee ratio is higher. It's not any stronger than a latte, though, because while the coffee amount is higher, the intensity is weaker, as it's made with coffee rather than espresso. This matters to me because I try not to consume so much milk in my diet, so a misto (or cafe au lait) is a way for me to enjoy a creamy drink, without all the milk of a latte. Also, ahem… fewer calories.
My favorite variation is the mocha misto, which is incredibly easy to make a delicious version at home. Check it out!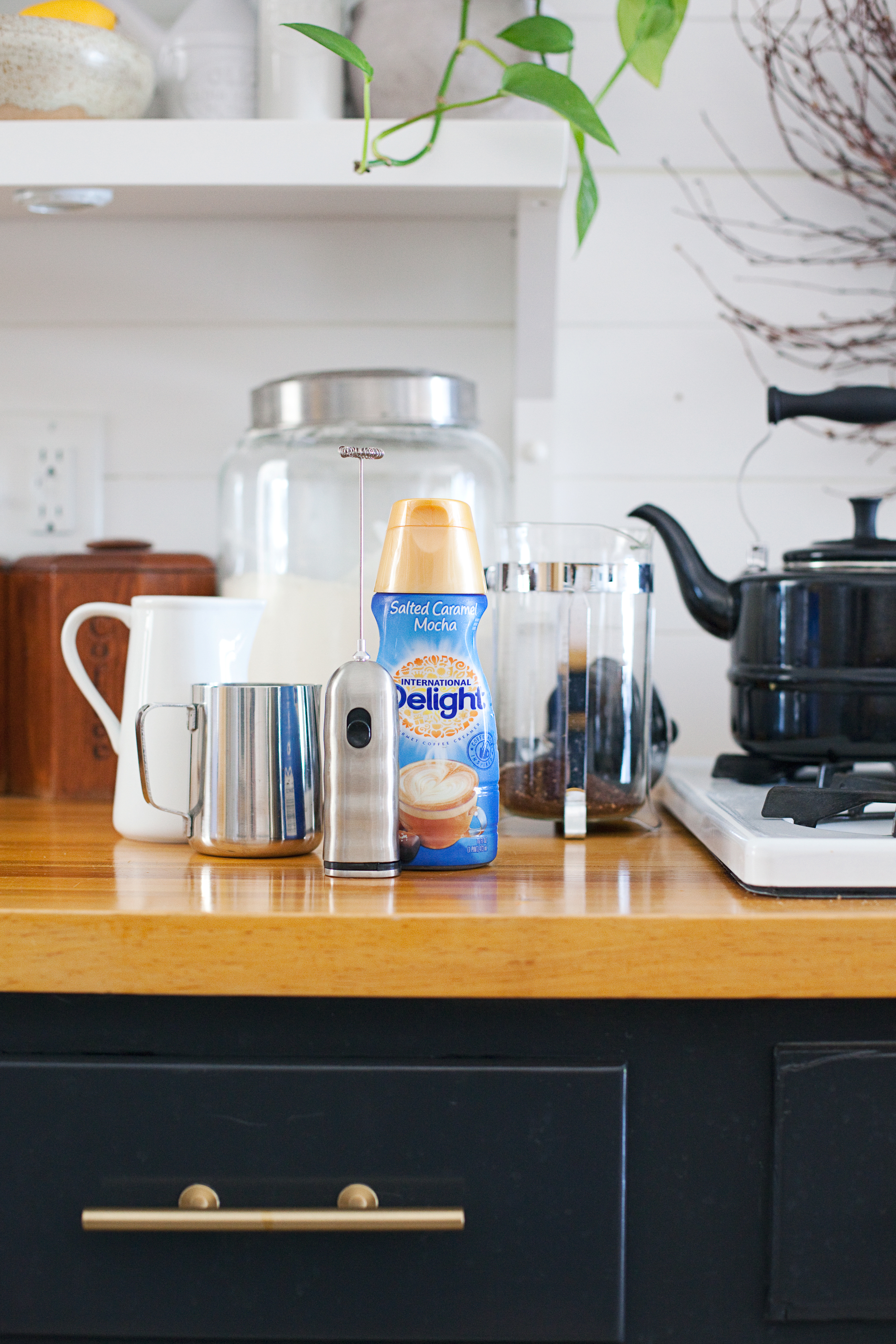 Here's what you need:
Strong brewed coffee
Milk
Mocha creamer (I used International Delight Salted Caramel Mocha)
Frothing wand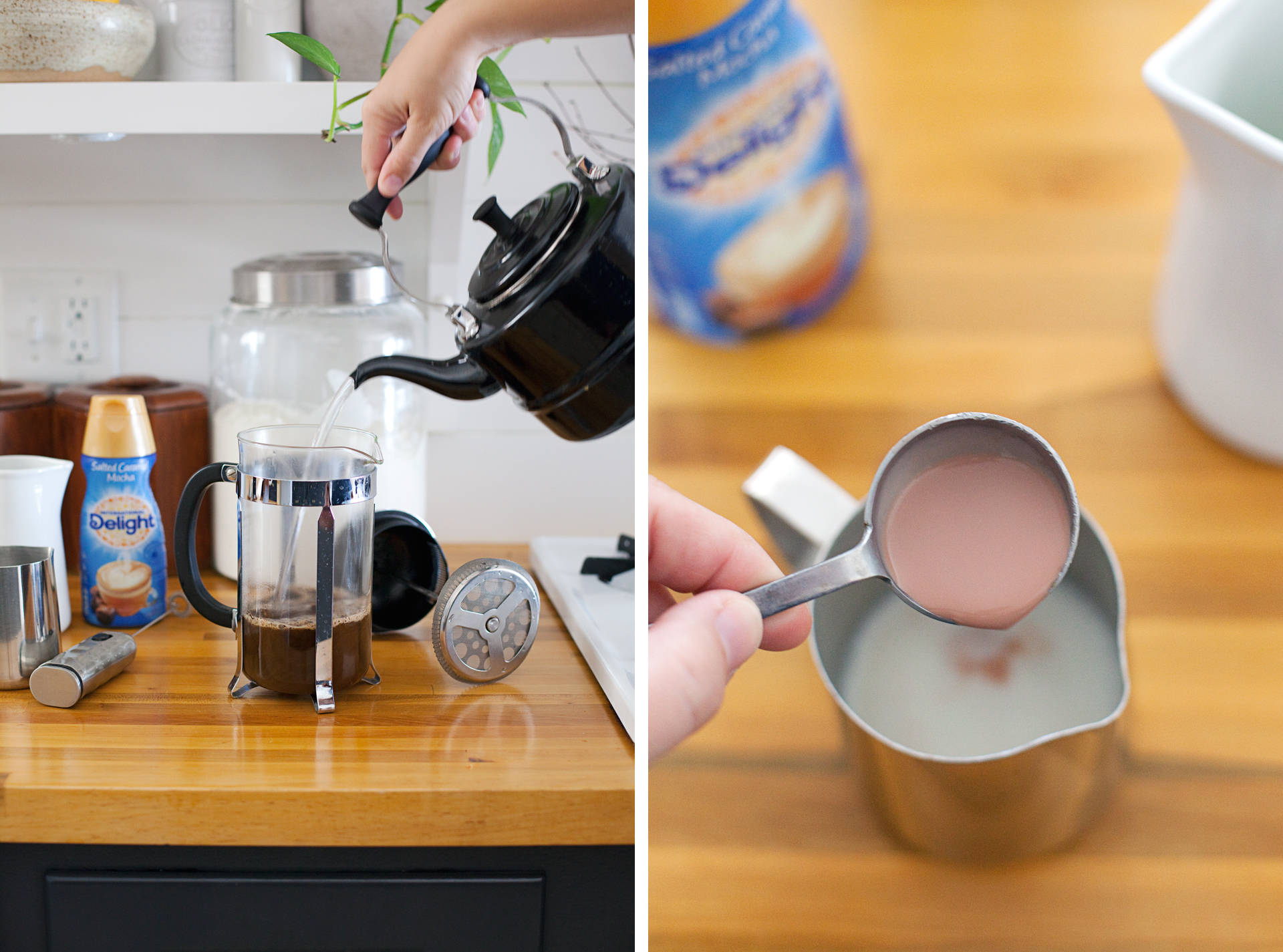 I like to brew coffee with a french press (check out this post about my favorite ways to make coffee), and if I'm making a misto, I will adjust the grounds to water ratio to make a little bit stronger coffee.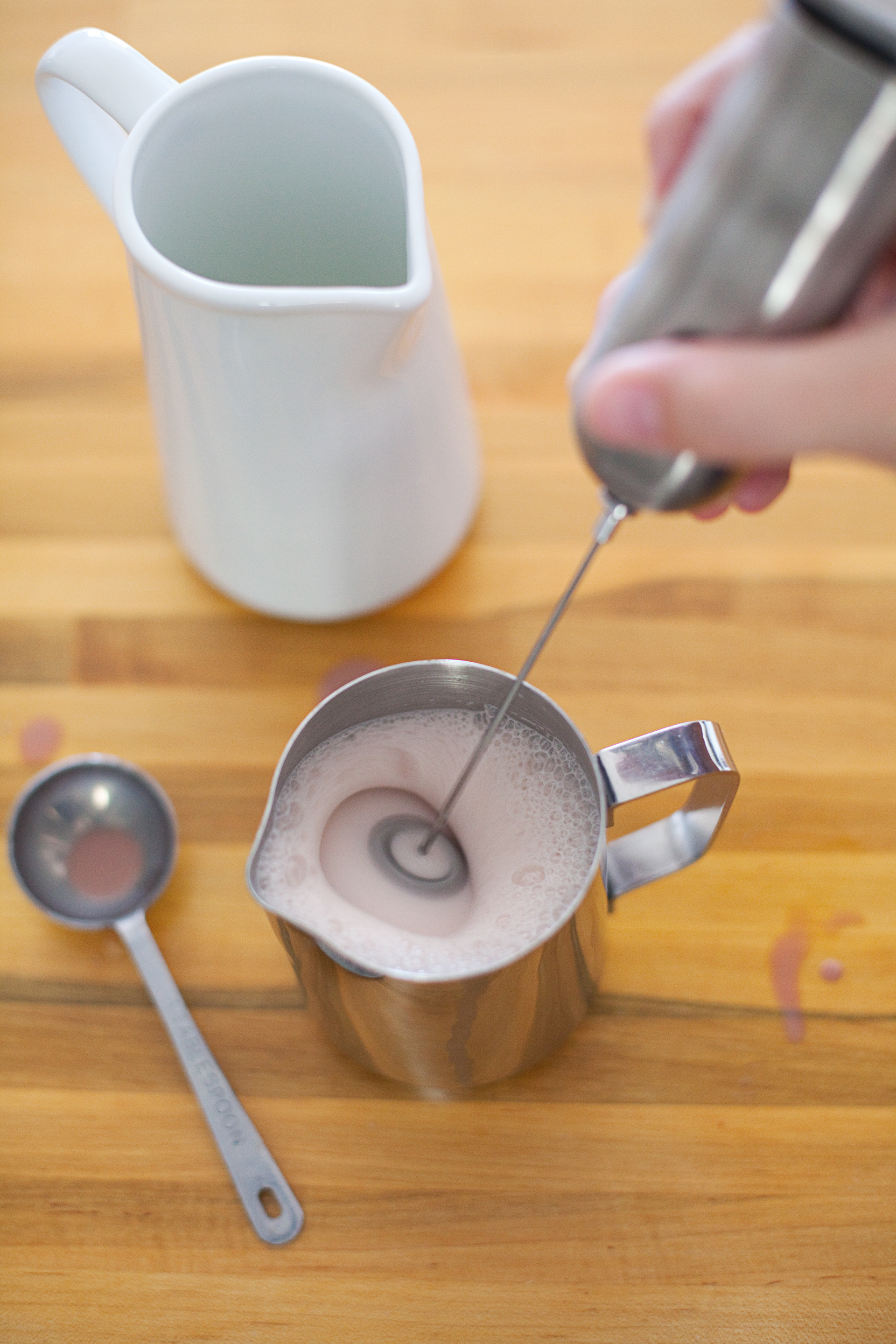 I heat the milk (you can use a microwave or stovetop) and combine the Salted Caramel Mocha creamer with the milk, usually using 1 Tablespoon of creamer per half Cup of milk. Then I turn on the frothing wand and let it froth up the top of the milk first, then plunge it in to the middle for about a minute. The milk will double in size, so make sure you don't overfill the container you use for frothing!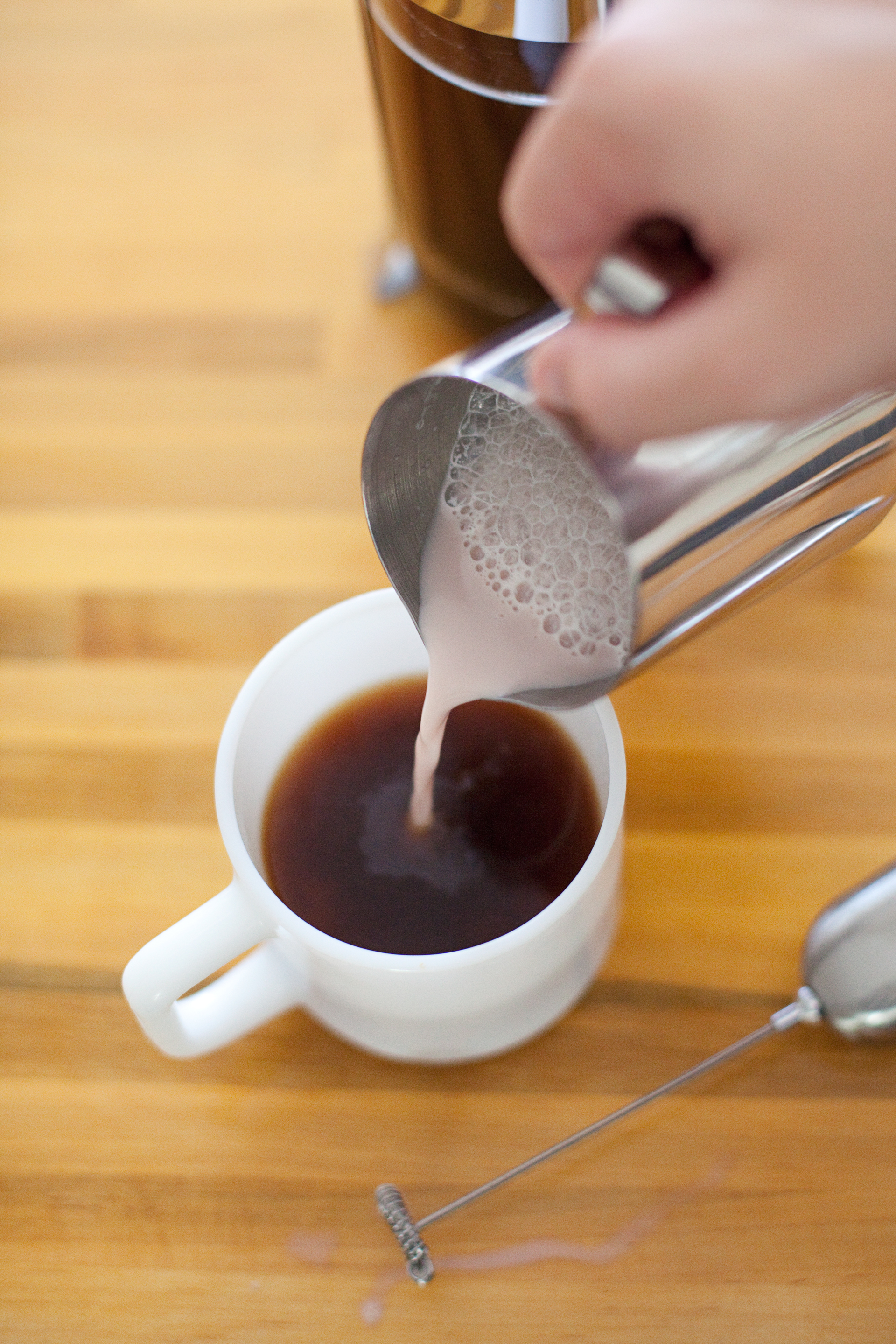 The amount you froth the milk is up to you! Sometimes I do less, sometimes more. The first photo in this post shows a frothier misto, which is usually what I like. The more fat in the milk you are using, the easier it will hold its froth. The image below shows less froth, though aerating the milk does give it a slightly different taste quality, even if there's not a lot of froth.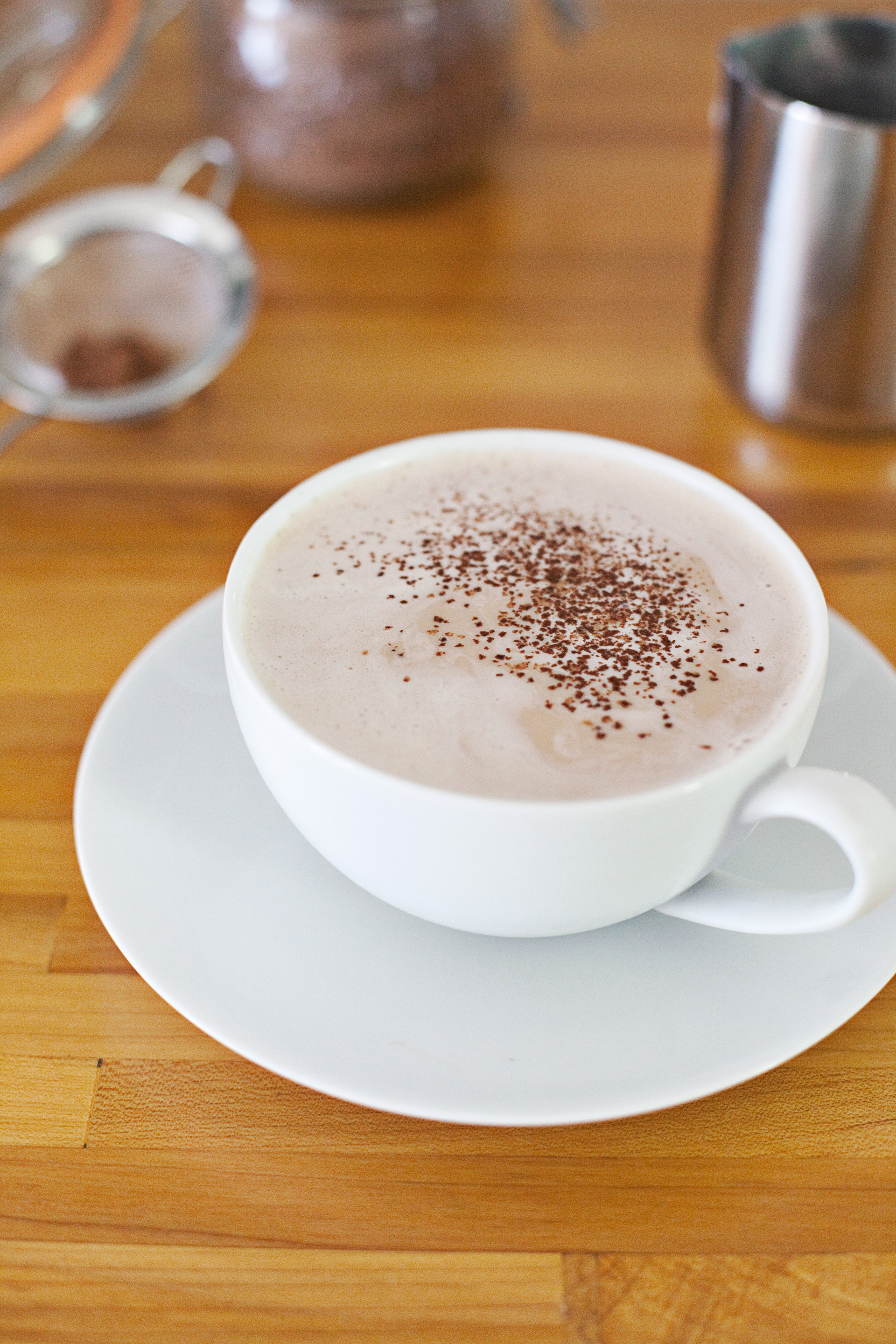 I chose to dust the top of my latte with cocoa powder, because if something's prettier, I enjoy it more! Ha! Also I like the extra punch of chocolate.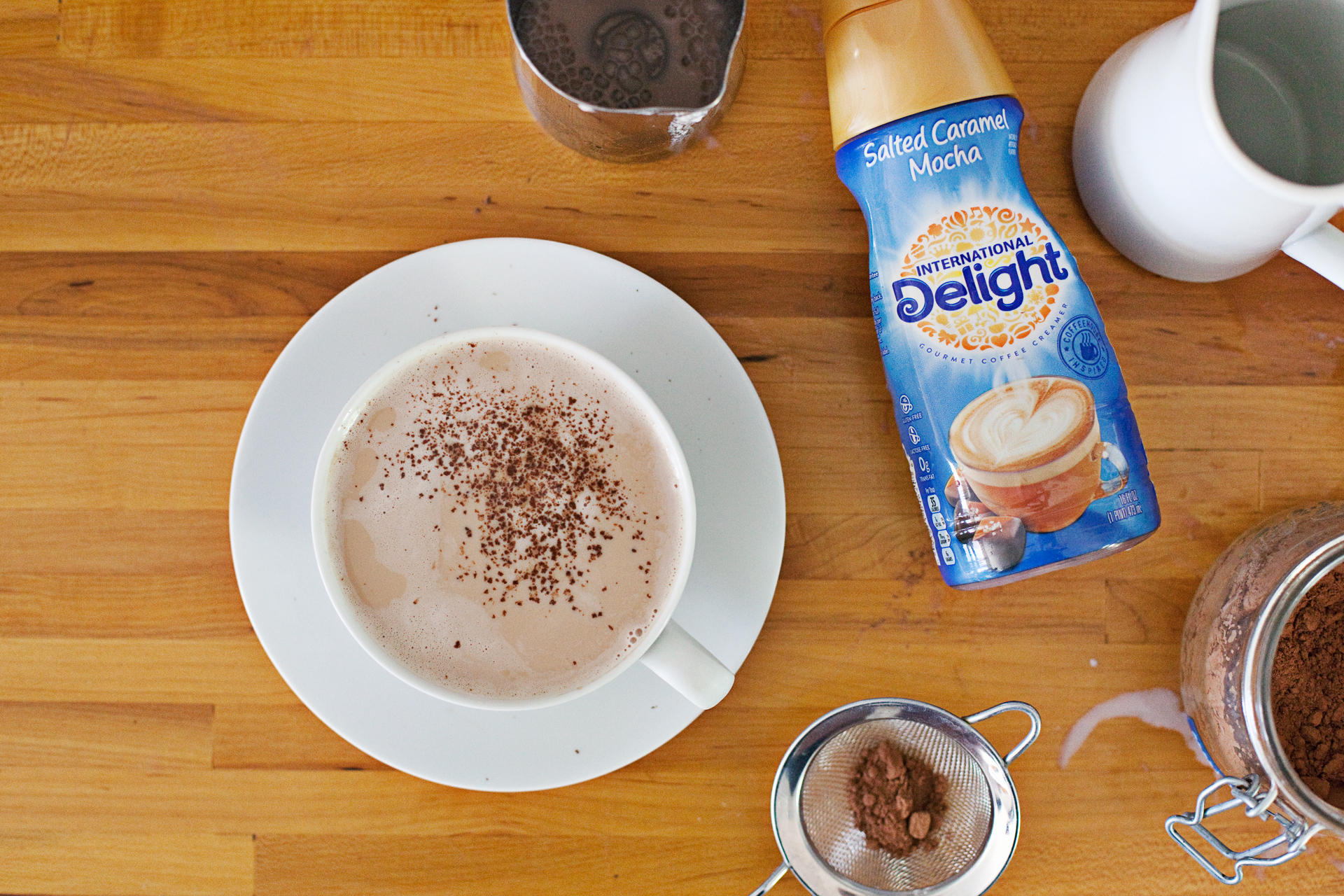 What's your favorite way to drink coffee? And what's your favorite flavored coffee? I'm not huge on pumpkin spice in my coffee, but this Salted Caramel Mocha creamer is definitely my new favorite. If you haven't yet, be sure to sign up for International Delight's newsletter to get coupons and news about seasonal releases. Also, check out their Pinterest to discover new creative ways to use flavored creamer!
This is a sponsored conversation written by me on behalf of International Delight. The opinions and text are all mine.