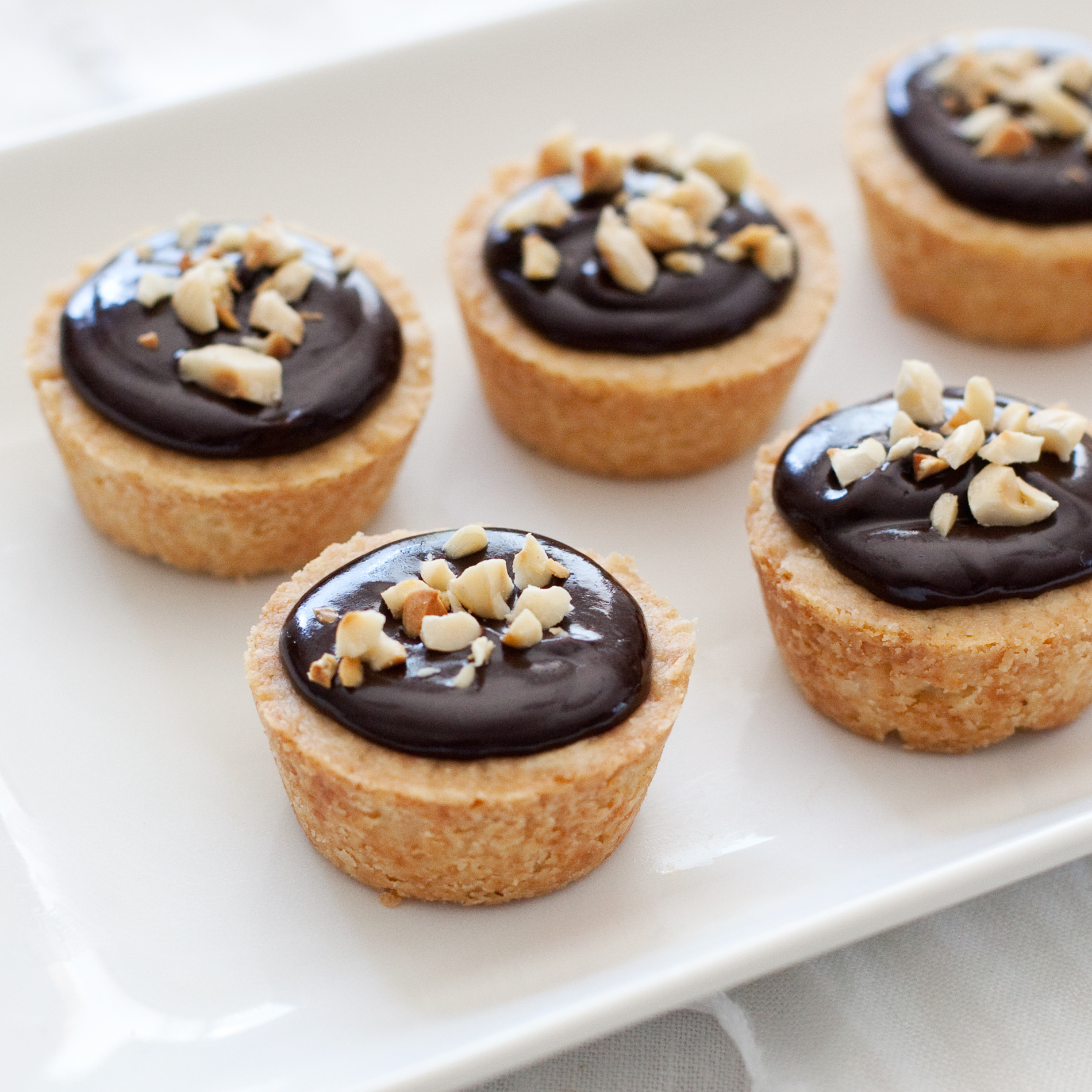 Sometimes two foods find each other and you know it's true love. Just think about chocolate and peanut butter. Meant to be! Chocolate and hazelnut? Perhaps even more of a match made in heaven! Today I'm about to share a recipe which should be approached with great caution. No, not because it's difficult or dangerous. In fact, the danger lies in how easy this recipe is to execute.
Now does anyone actually need a batch of rich chocolate hazelnut tarts lying around tempting them at every glance? I certainly don't! But I'm so glad I gave in. Truly, truly glad. I'm still thinking about these tarts and how perfectly they hit the sweet spot. But you'd better believe I won't be making these again unless I'm having guests over to participate in the indulgence!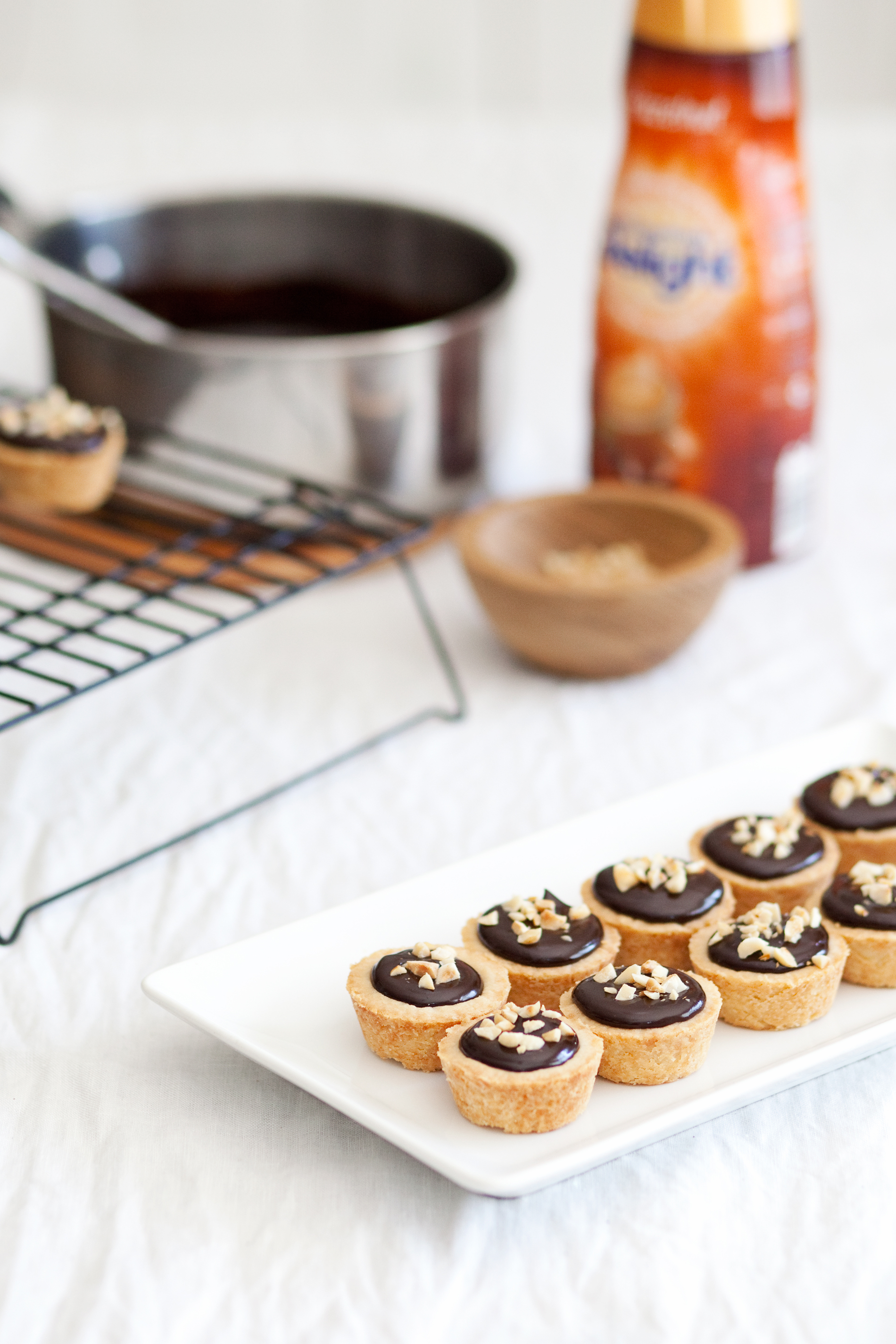 The secret to these tarts isn't in the simple tart crust. That's pretty fool-proof. The secret lies in the use of International Delight hazelnut flavored creamer to make the rich chocolate ganache filling. It will change your life. Trust me on this. And as I warned above, approach with extreme caution. The deliciousness abounds.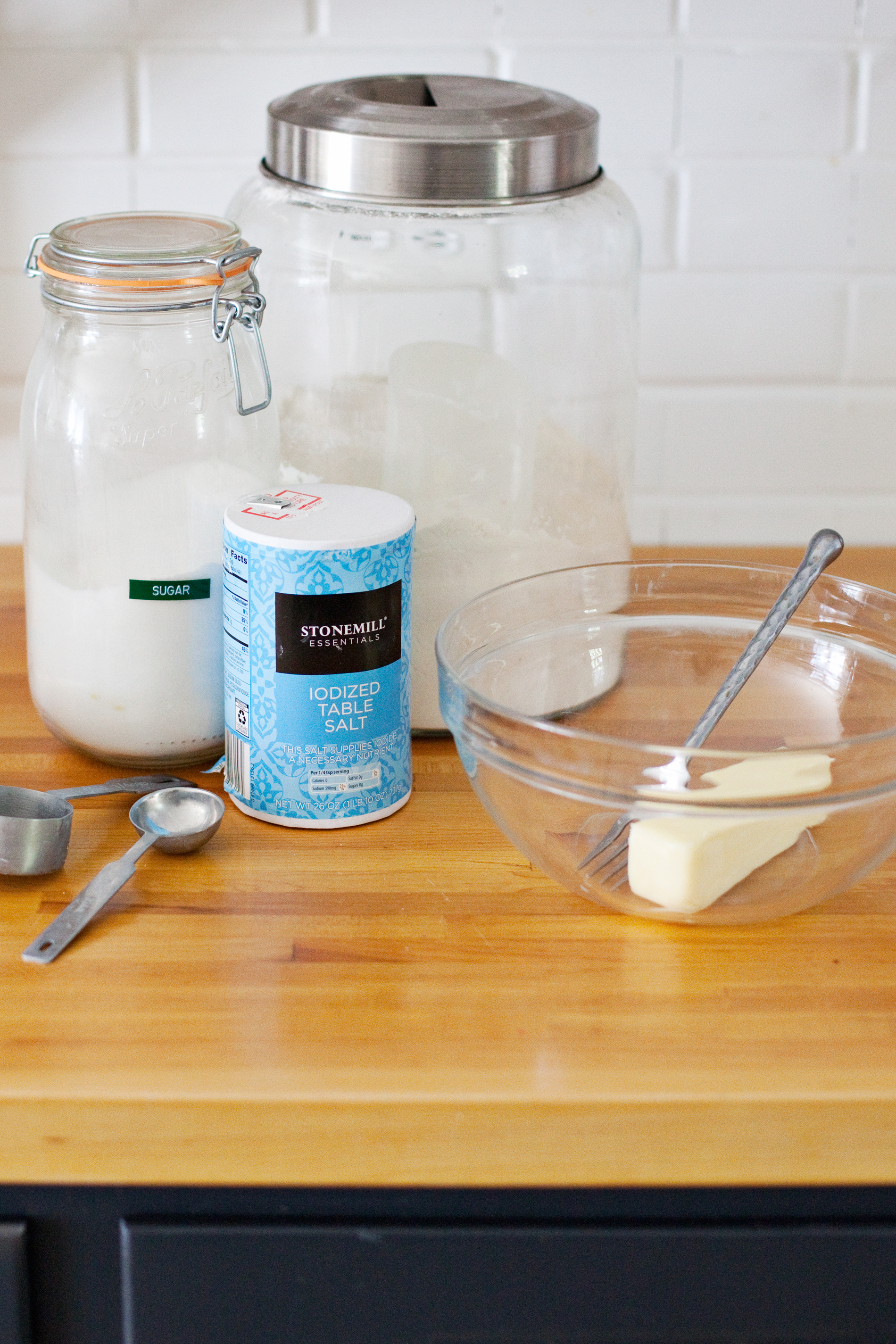 For the crust, you just melt butter and mix in the sugar, salt, and flour. Very easy! No cutting in butter or any of that nonsense that you have to deal with when making pie crust. This is a great hands-on baking experience for kiddos.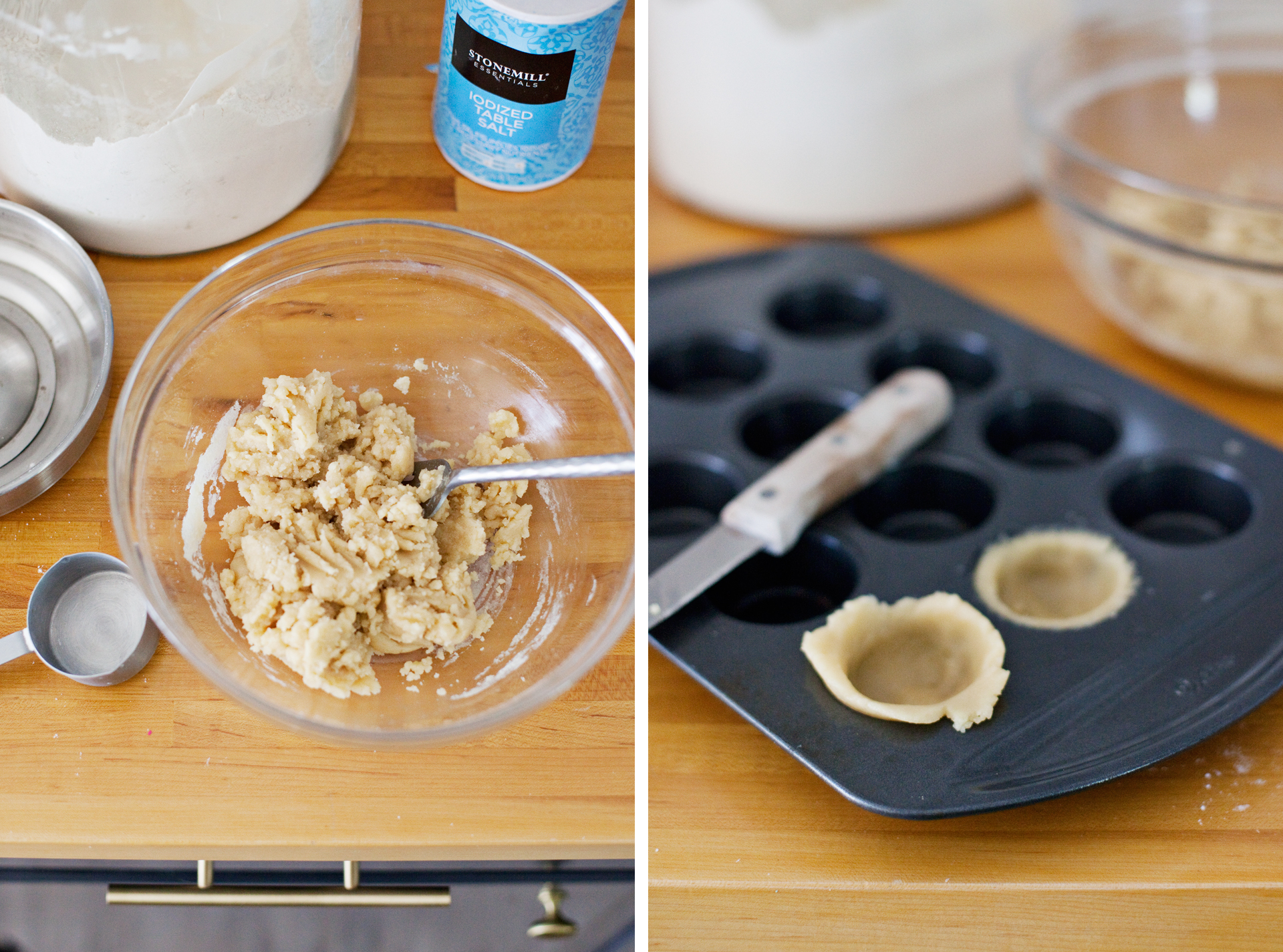 Press the warm dough into each muffin pan cavity (I used a mini muffin pan), and cut away the scrap at the top. Note: I thought I had made my crusts on the thin side, but I definitely didn't! They puffed up more than I had anticipated, So keep them on the thinner side. If you use a nonstick pan, they will pop out very easily, even if they are thin. (I tried both thicker and thinner, and liked the thinner ones better aesthetically, though I do like to eat lots of crust, so either way is a win in my book!)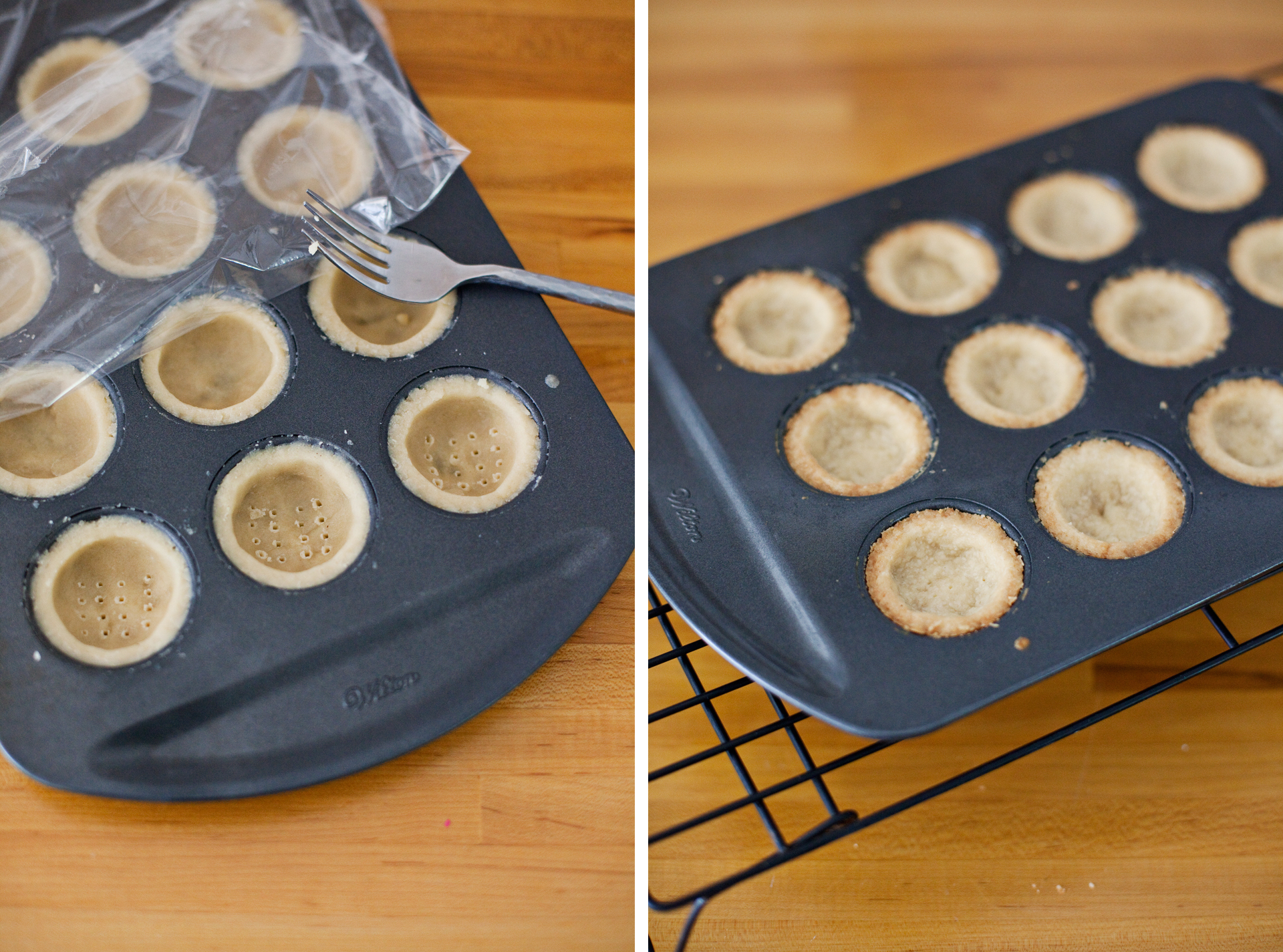 Cover with plastic wrap and chill the pressed dough before baking. Don't forget to pierce it so the dough doesn't puff up too much! If you're making a big tart, or even a standard tart or a standard muffin-size pan, you may want to use pie weights to keep the crust from popping up in the middle during baking.
The bake time will depend on how thick you pressed out the crust, as well as how large of a muffin pan you use. Set your timer for ten minutes, and add time depending on how golden they look, and also your preference. Allow the tart crusts to cool completely before flipping the pan upside down and gently tapping to release the shells from the pan.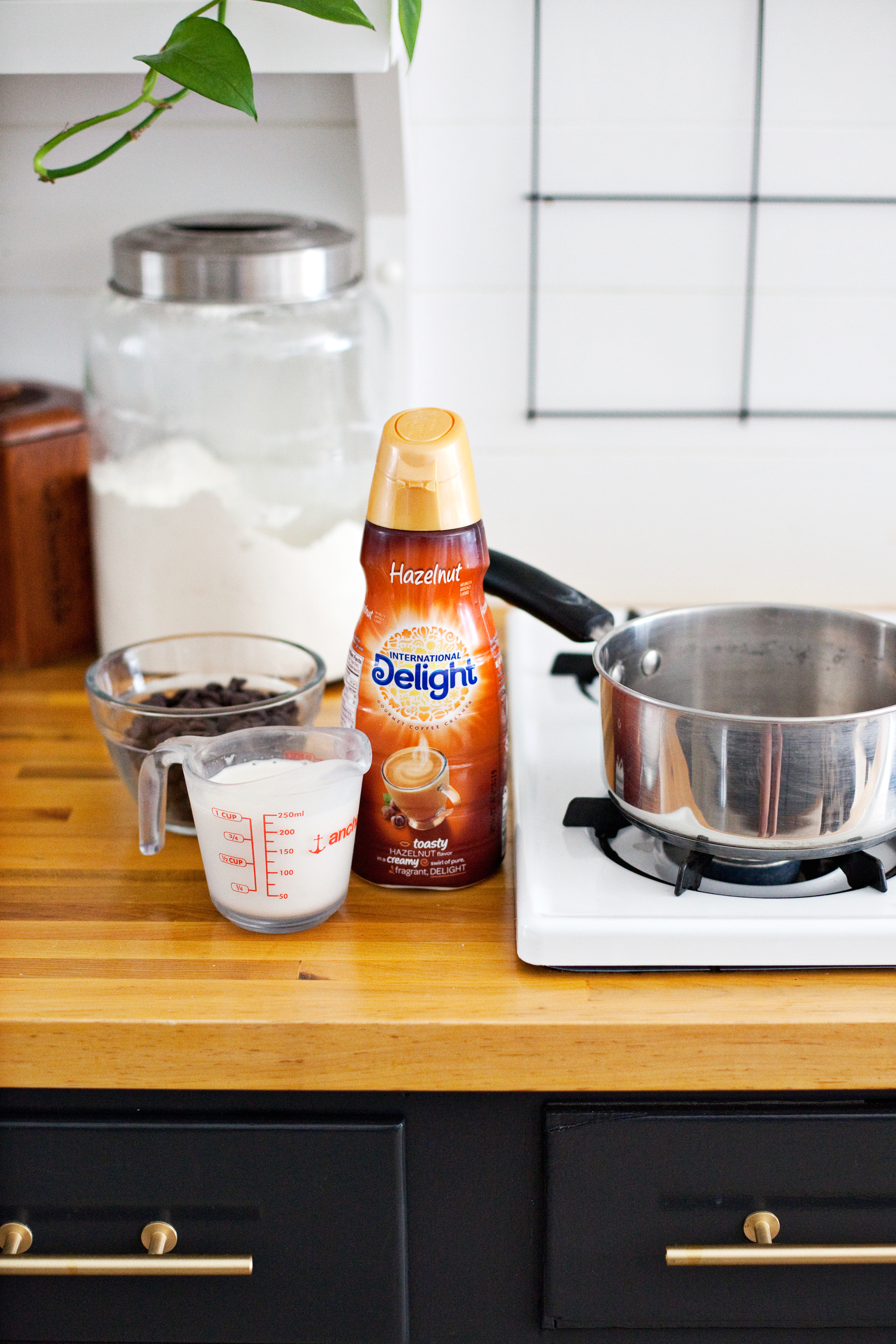 The chocolate hazelnut ganache filling is equally as easy! Your ratio of creamer to chocolate should be 1 to 2. So, for my recipe I only needed 1/2 Cup hazelnut creamer with 1 Cup of dark chocolate. Start by warming the creamer in a sauce pan, and slowly stir in a little chocolate at a time, whisking to incorporate the chocolate into the creamer along the way. Don't overheat! Once all of the chocolate is melted into the creamer, you're ready to fill the tarts.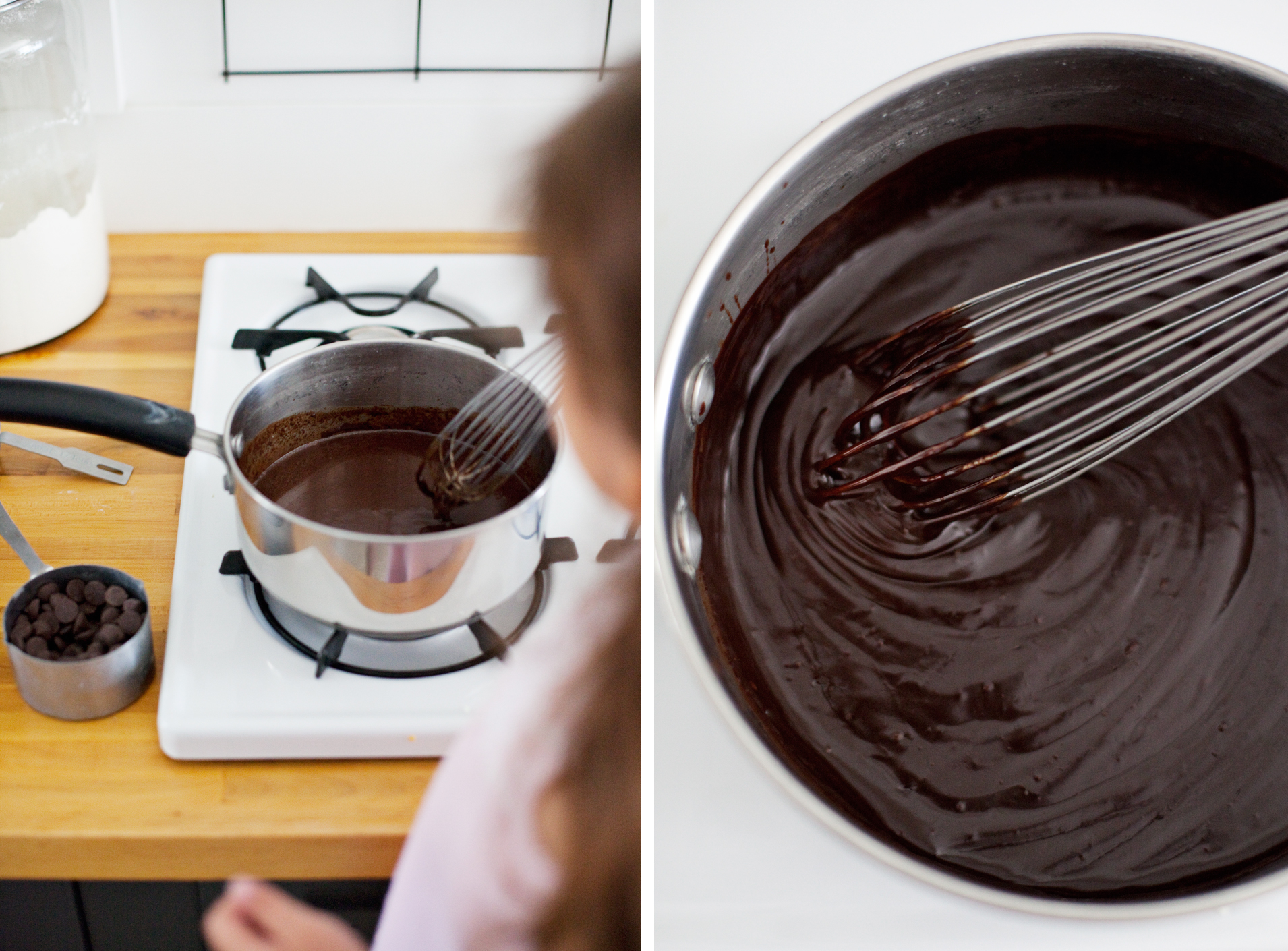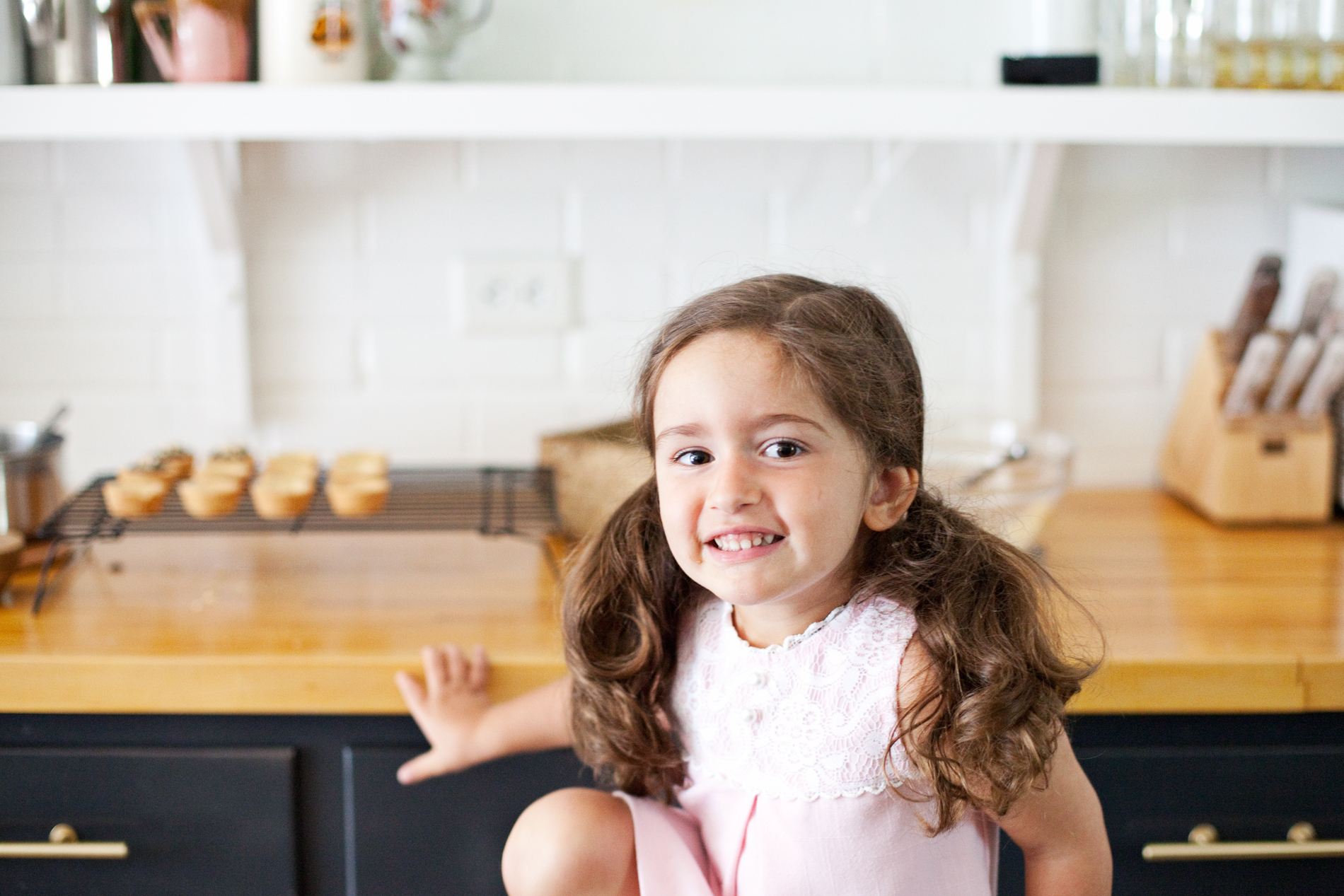 If you're not worried about how your food photos look for your blog, this would be a prime time to let the little hands help again! Scoop the warm ganache into the cooled tart shells and top immediately with chopped and toasted hazelnuts. Or perhaps you prefer to top with a single hazelnut in the center. Let your conscience be your guide.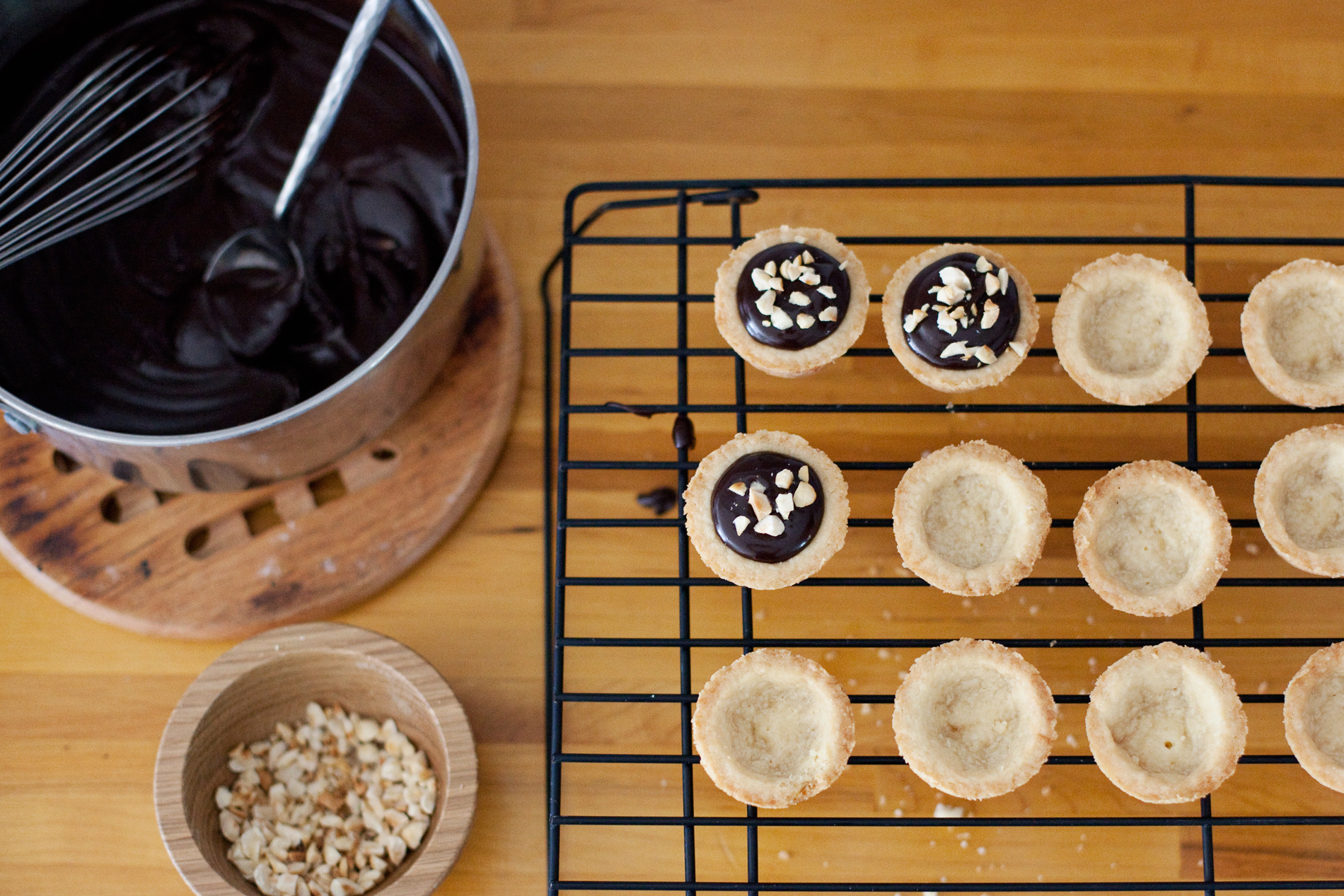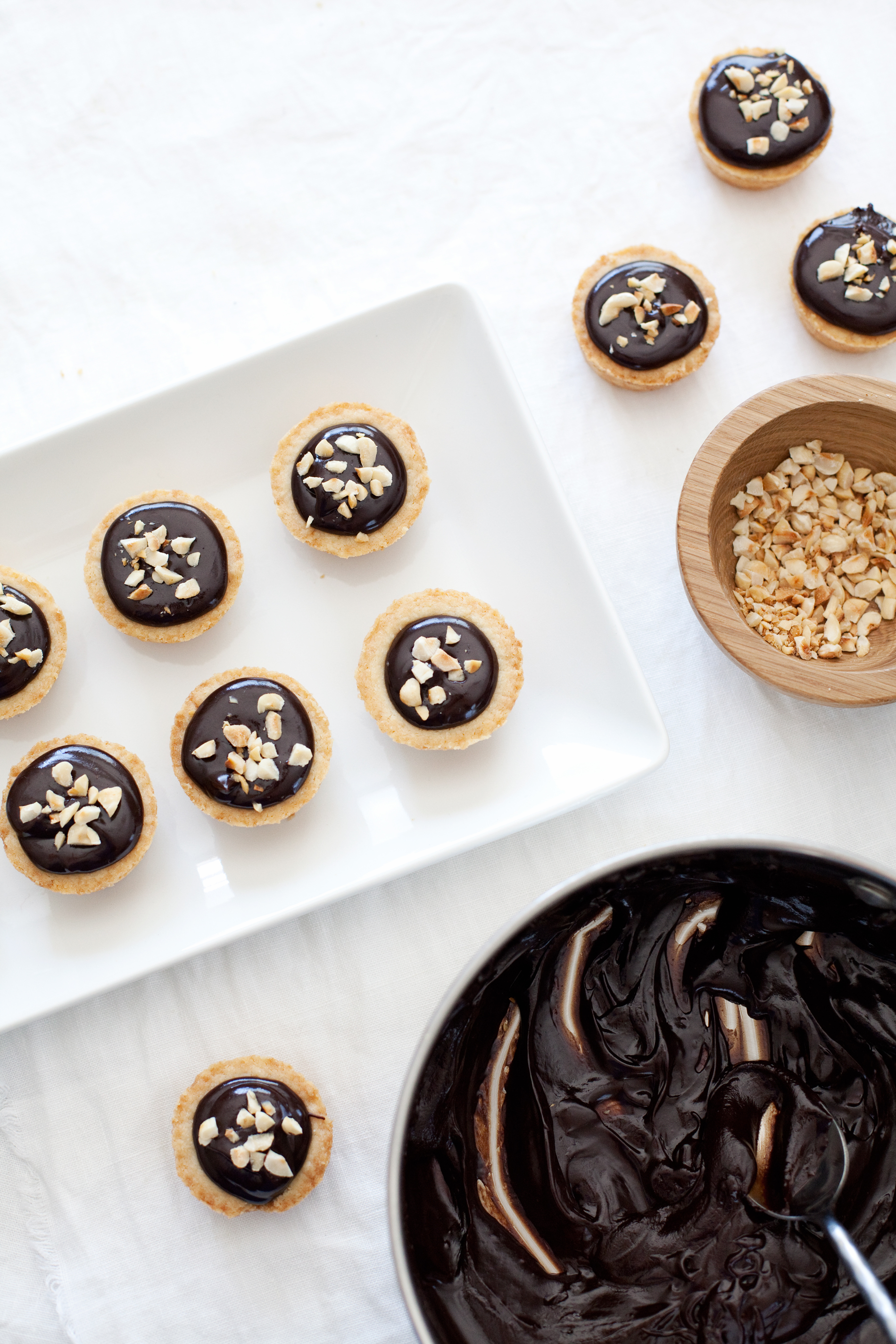 I think these mini tarts are perfect for parties, because you can make them well in advance and impress your guests with your artistry and, of course, your good taste. Or their good taste? (The tarts, that is!) I'm all about trying to impress my guests and trick them into thinking I'm the hostess with the mostest.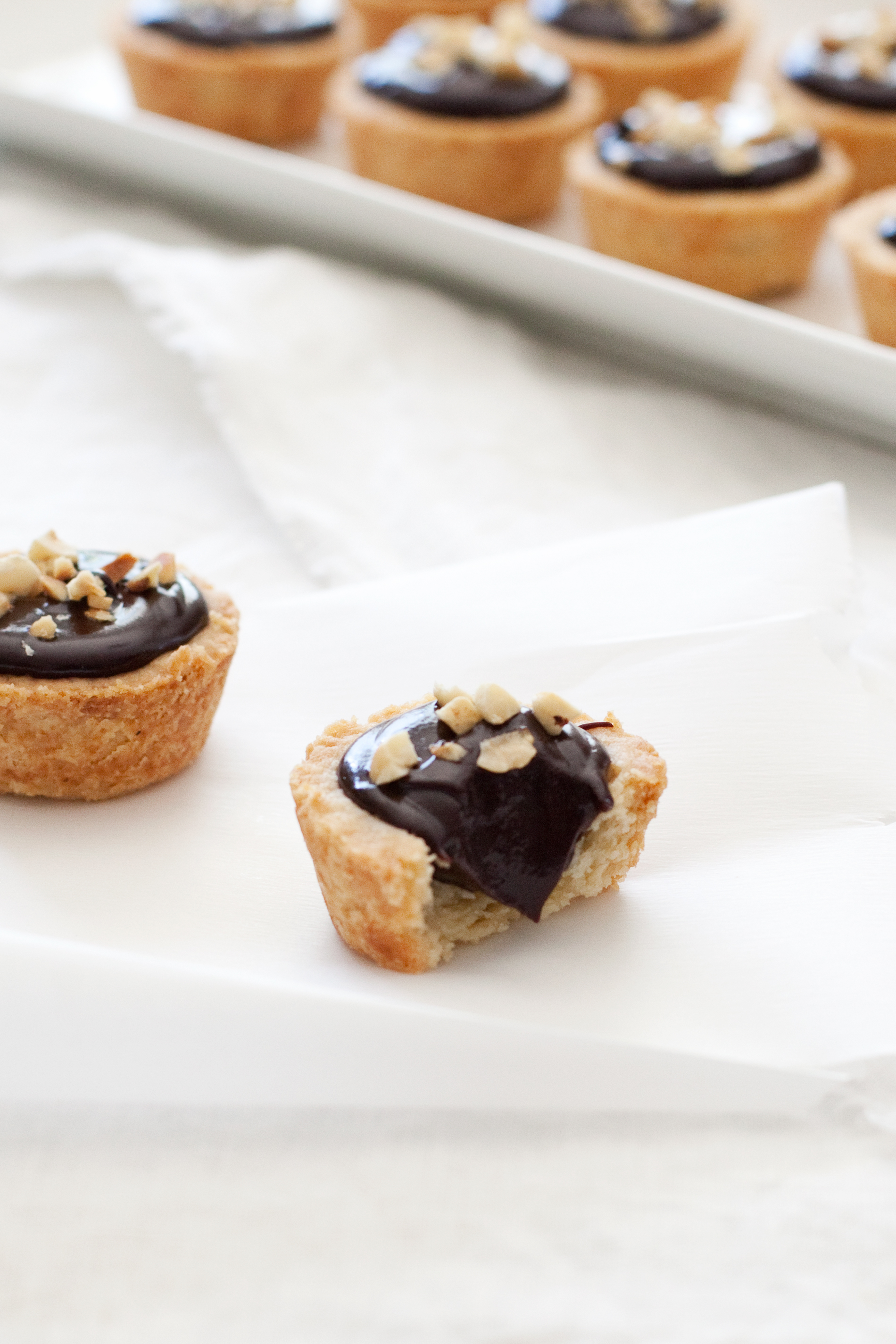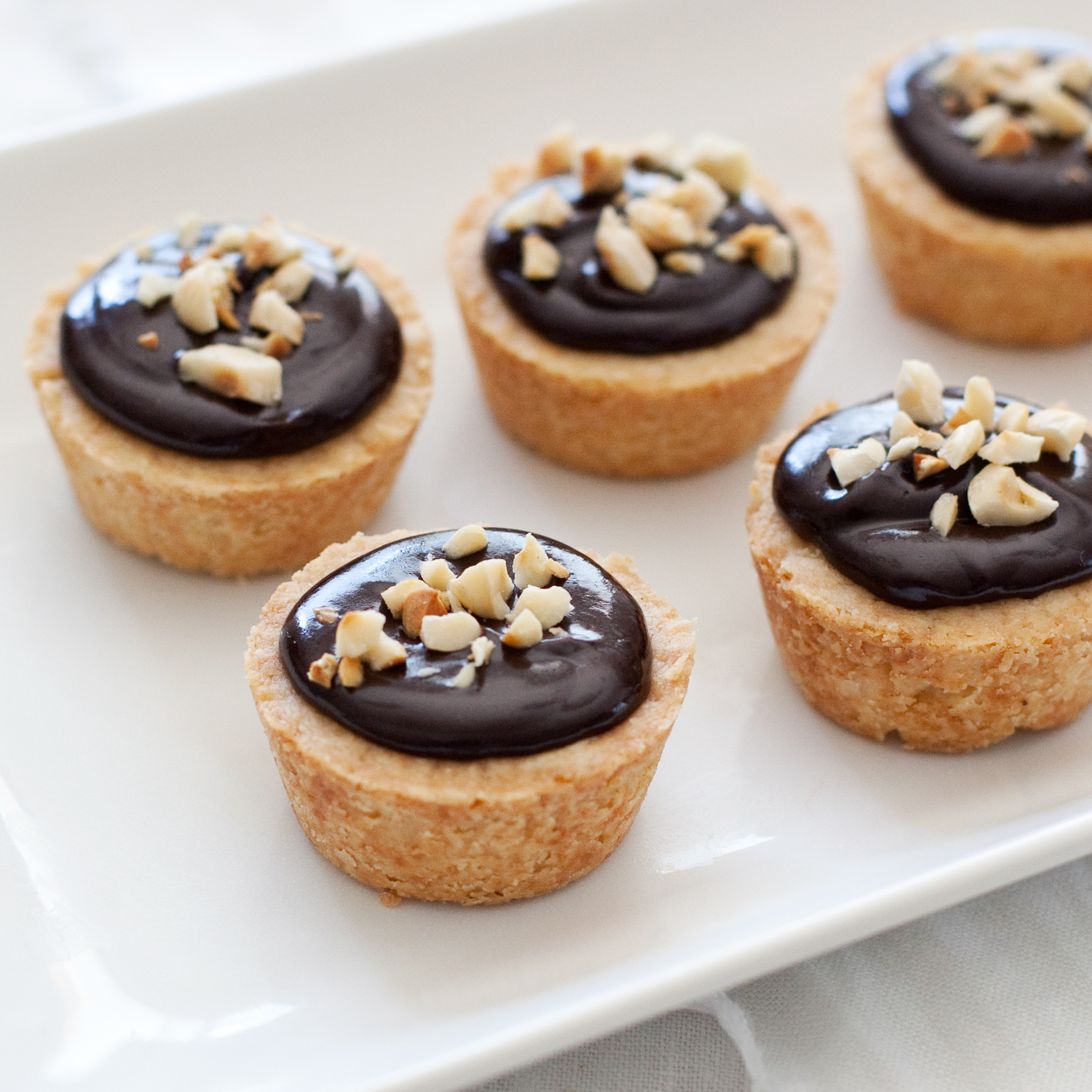 Mini Chocolate Hazelnut Tarts
2016-07-21 17:01:18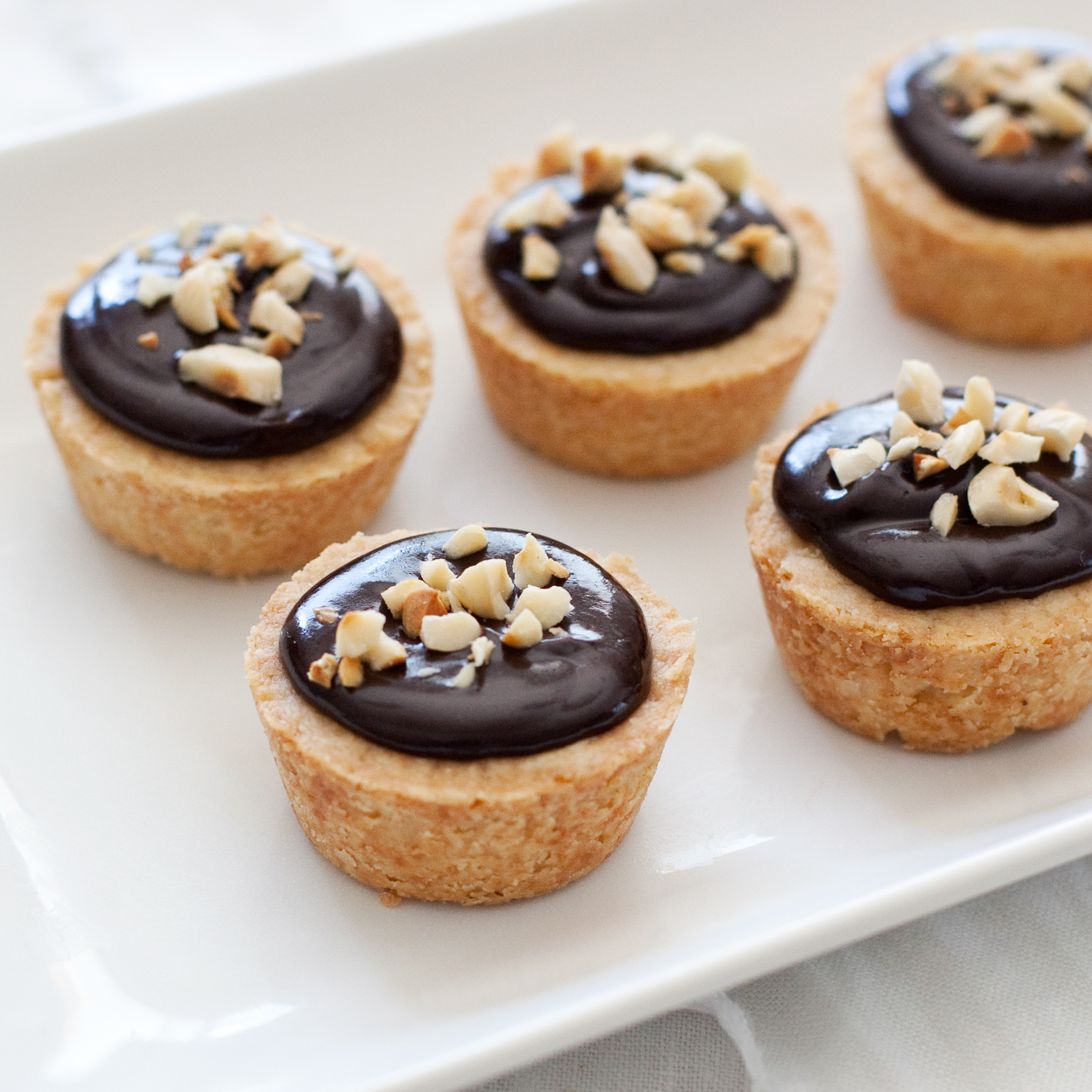 For the tart shell
1 stick of butter
1 1/4 Cup of flour
2 Tablespoons sugar
1/4 teaspoon of finely ground salt
For the ganache filling
1/2 Cup International Delight hazelnut creamer
1 Cup bittersweet chocolate chips (get the good stuff!)
Optional topping
chopped and toasted hazelnuts
For the crust
Melt the butter and mix in the flour, salt, and sugar with a fork. Press the warm dough into mini muffin pan cavities. Make sure to keep the crust on the thin side. Trim off excess dough. Chill the pan for about 15 minutes. Pierce the dough with a fork all over. Bake at 350 degrees for 10-15 minutes until the crust is golden.
Allow tart shells to completely cool on a cooling rack before gently turning over and tapping on the pan to release the shells from the pan.
For the ganache filling
Warm the creamer in a sauce pan on low heat. Slowly stir in chocolate chips just a little bit at a time with a whisk. Do not overheat.
When all of the chocolate is incorporated, fill the tart shells with the desired amount of ganache filling. Top immediately with chopped, toasted hazelnuts if desired. Allow the ganache to cool completely before serving.
Notes
Do not stack tarts in storage. If you wish to stack tarts, decrease the amount of creamer used in the ganache recipe for a more solid set-up after cooling.
Making Nice in the Midwest http://makingniceinthemidwest.com/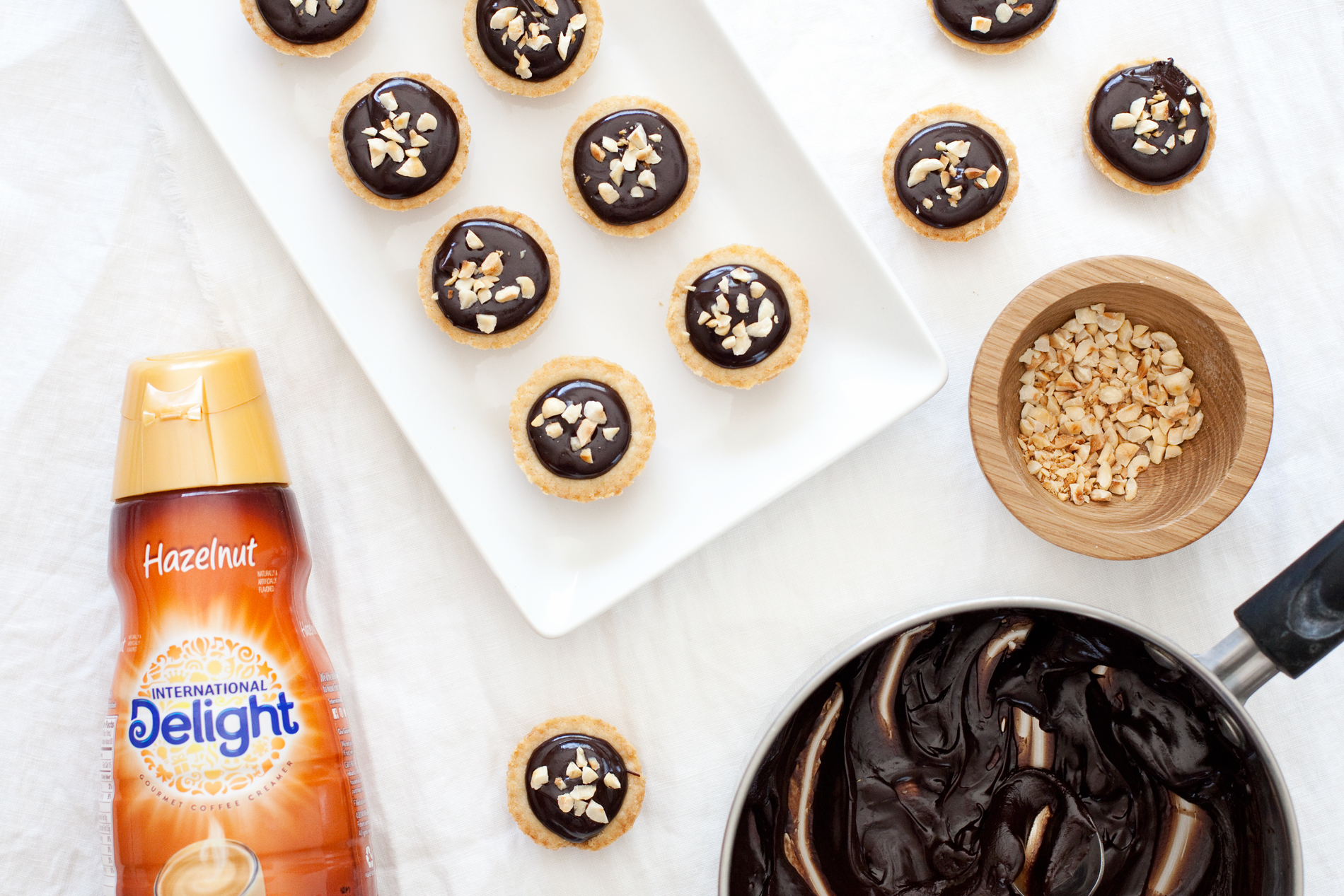 Thanks, International Delight for partnering with me on this recipe! Any excuse to use bring hazelnut creamer into my home is more than welcome! But this recipe is takes the hazelnut experience to a whole new level. It's certainly one for the books. Check out more recipes using Internation Delight creamers at their Facebook page and Pinterest too.
This is a sponsored conversation written by me on behalf of International Delight. The opinions and text are all mine.