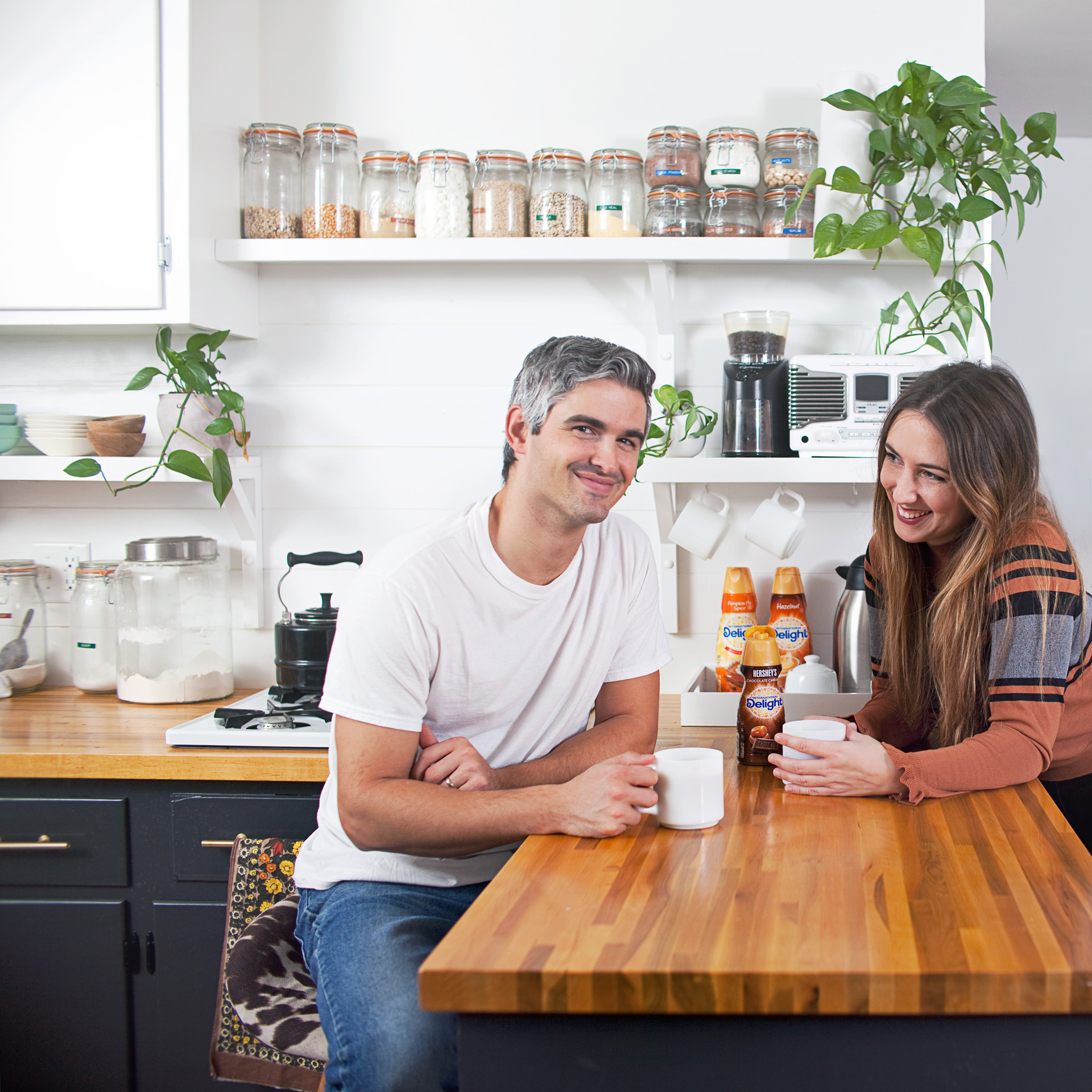 We love hosting friends in our home, whether it's for Friday game nights, family movie nights, afternoon play dates, or holiday parties. Inevitably, everyone ends up huddled around the bar in our kitchen with drinks in their hands, nibbling on an array of snacks.
As a hostess, I want to be able to enjoy the company of my friends, but of course I also want to make sure they're as comfortable as possible, and always with enough coffee to keep their mugs full. So this holiday season I transformed a section of my kitchen into a coffee station, for guests to find everything they would want to make their coffee exactly how they'd like it. Most of my friends are coffee drinkers, but I always have bags of tea nearby and hot water in the kettle. We're so excited to host a holiday party this year, and I already have my fridge stocked with loads of International Delight creamer to soup up my new coffee station. Check out how I assembled the station!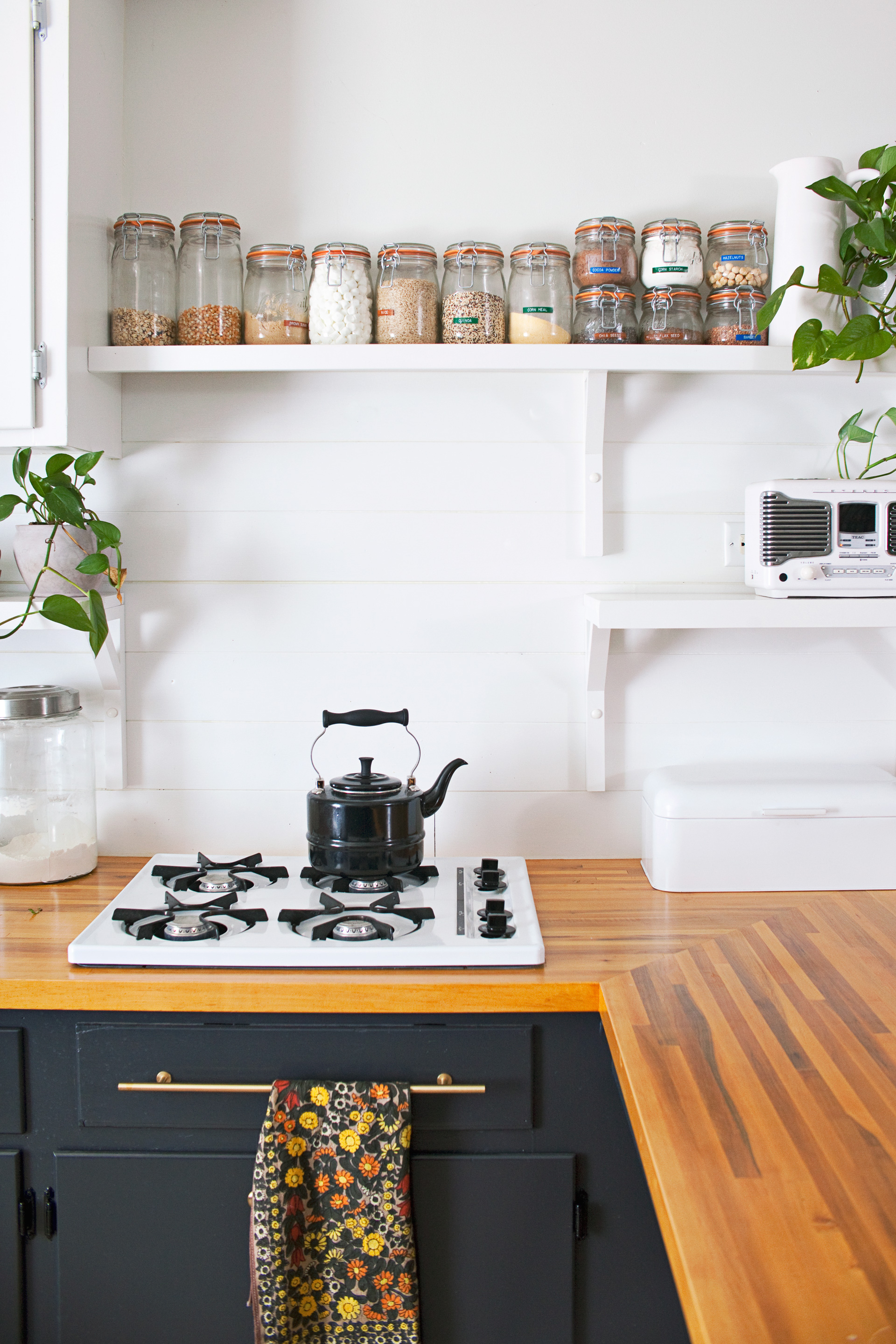 This is what the area of my kitchen looked like before the mini transformation. Breadbox, radio, and pantry items in clear glass jars. I moved the breadbox and utilized cup hooks under the shelf to hang mugs, rather using precious counter space to stack mugs.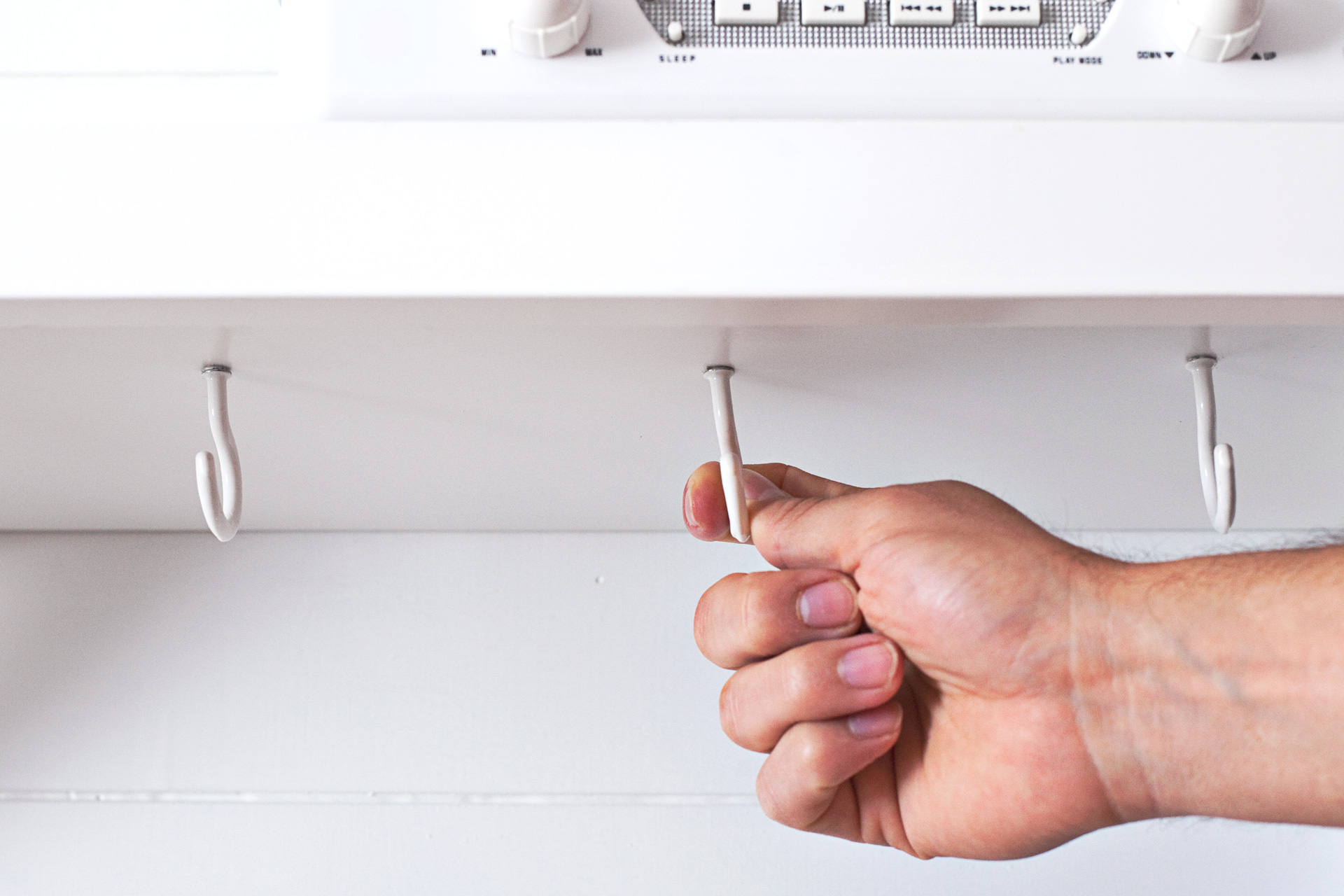 I then moved my coffee grinder next to my radio (there's an outlet there, or else I probably would've placed it on the countertop surface) and placed a tray on the counter. I love using trays on the kitchen counter, because it makes items placed on the counter feel less random and more like they belong there.
I store my french press and insulated carafe here when we're not hosting friends and coffee hasn't yet been brewed, as rare as those moments might be! There is a variety of sweeteners (and marshmallows for the kids and kids at heart), and space to fill with creamers as guests arrive.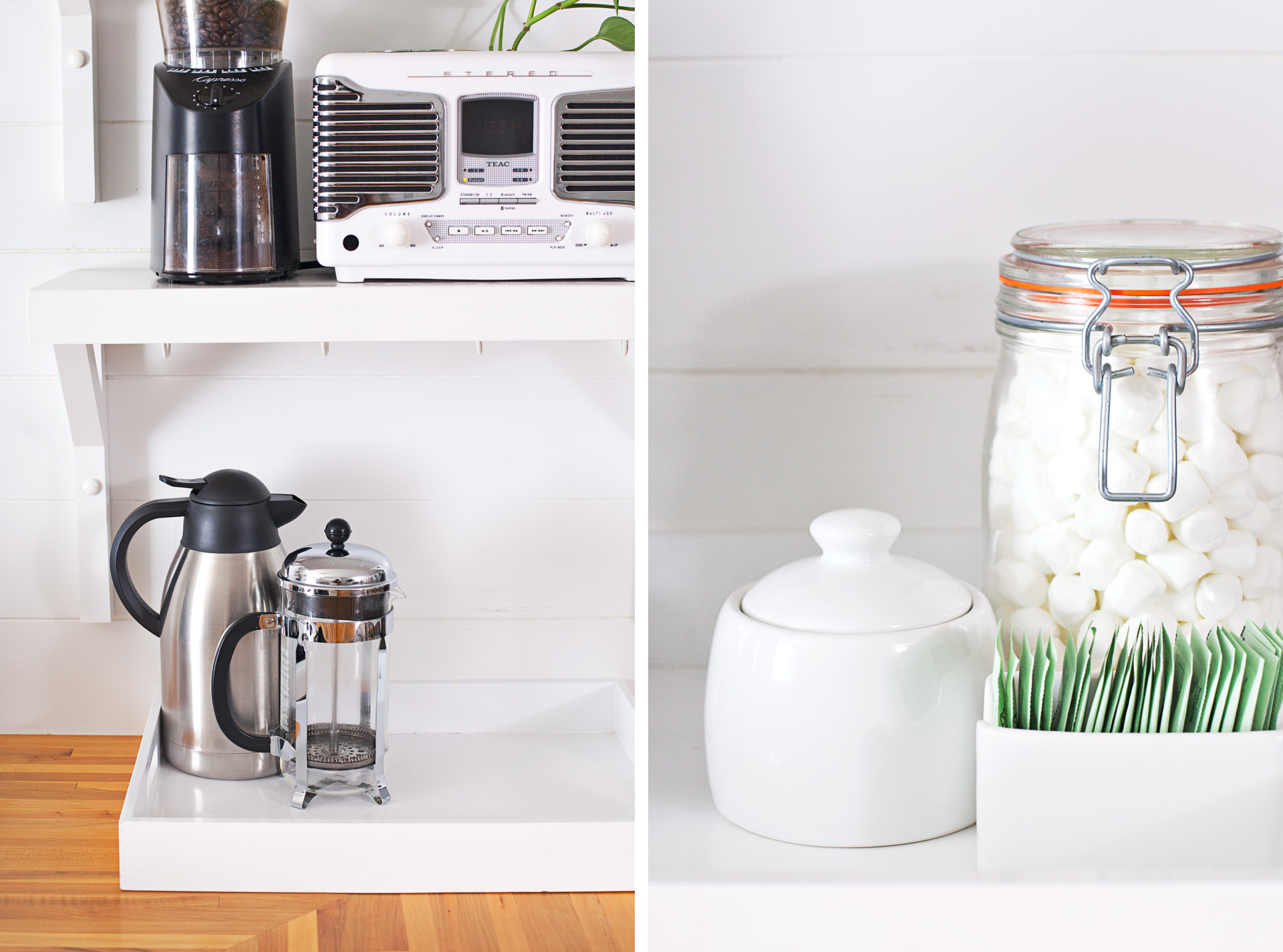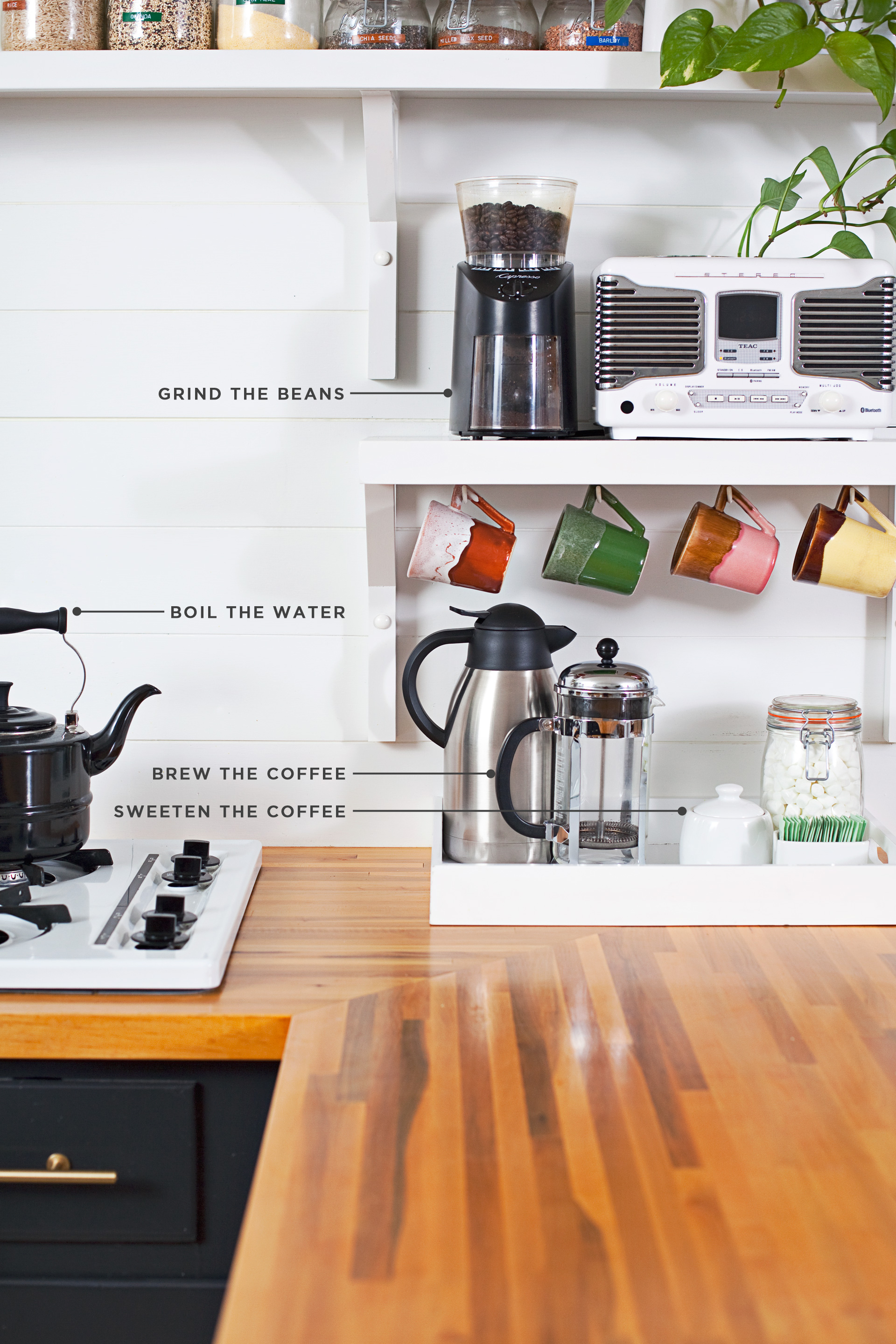 I love to change out the mugs I have displayed on the hooks, depending on the season or how I want the kitchen to look. (White mugs = a cleaner, simpler look.) As people take mugs, I'll often restock the hooks with different mugs from my cupboards.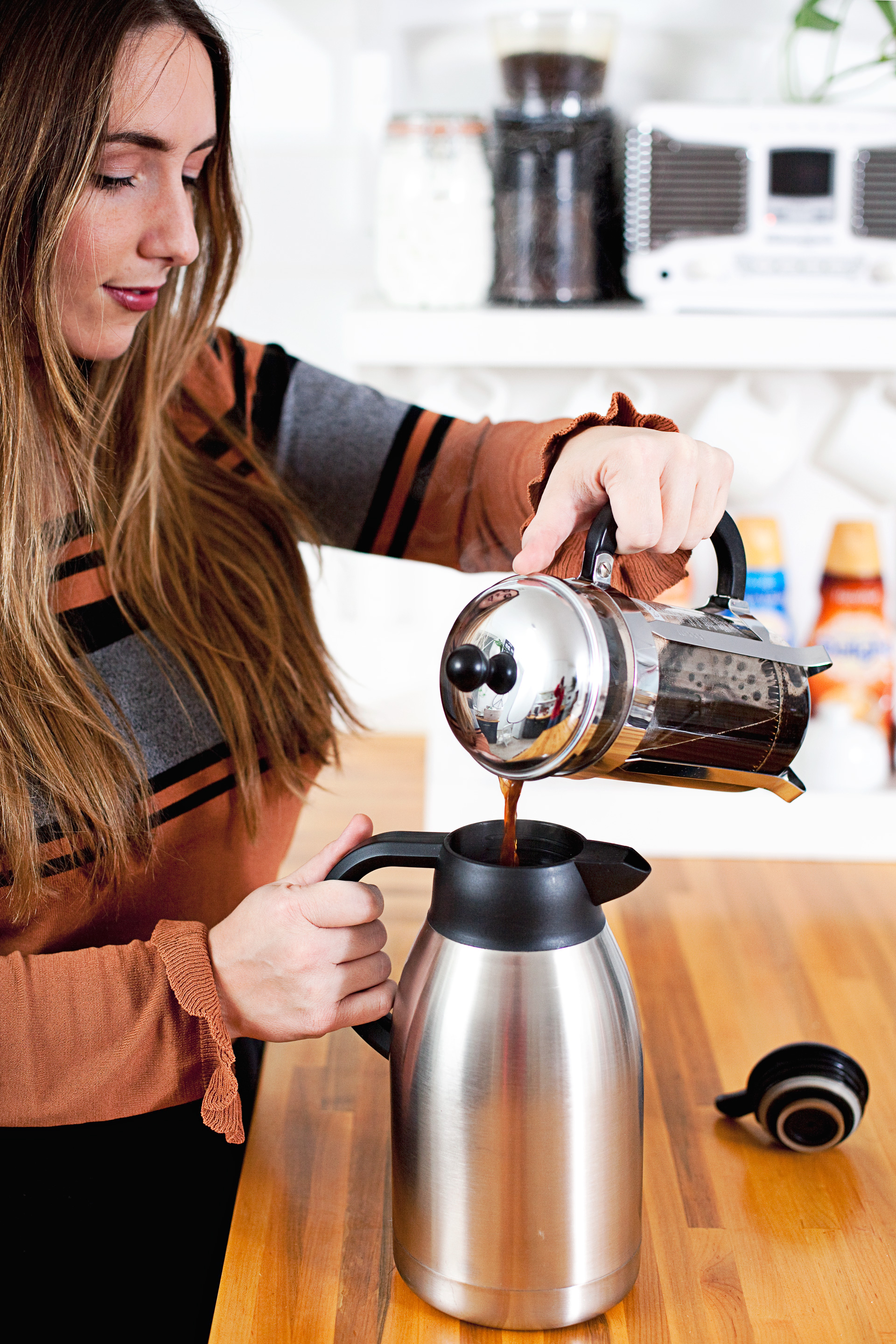 Before guests arrive, I brew coffee in my french press and transfer it to an insulated carafe. Then I make sure the kettle on the stove is full of hot water for tea drinkers, but also in case I need to make another pot of coffee.
The last thing I do is set out an arrangement of creamers fresh from the refrigerator, and then, of course, make myself a cup of coffee to enjoy as guests arrive!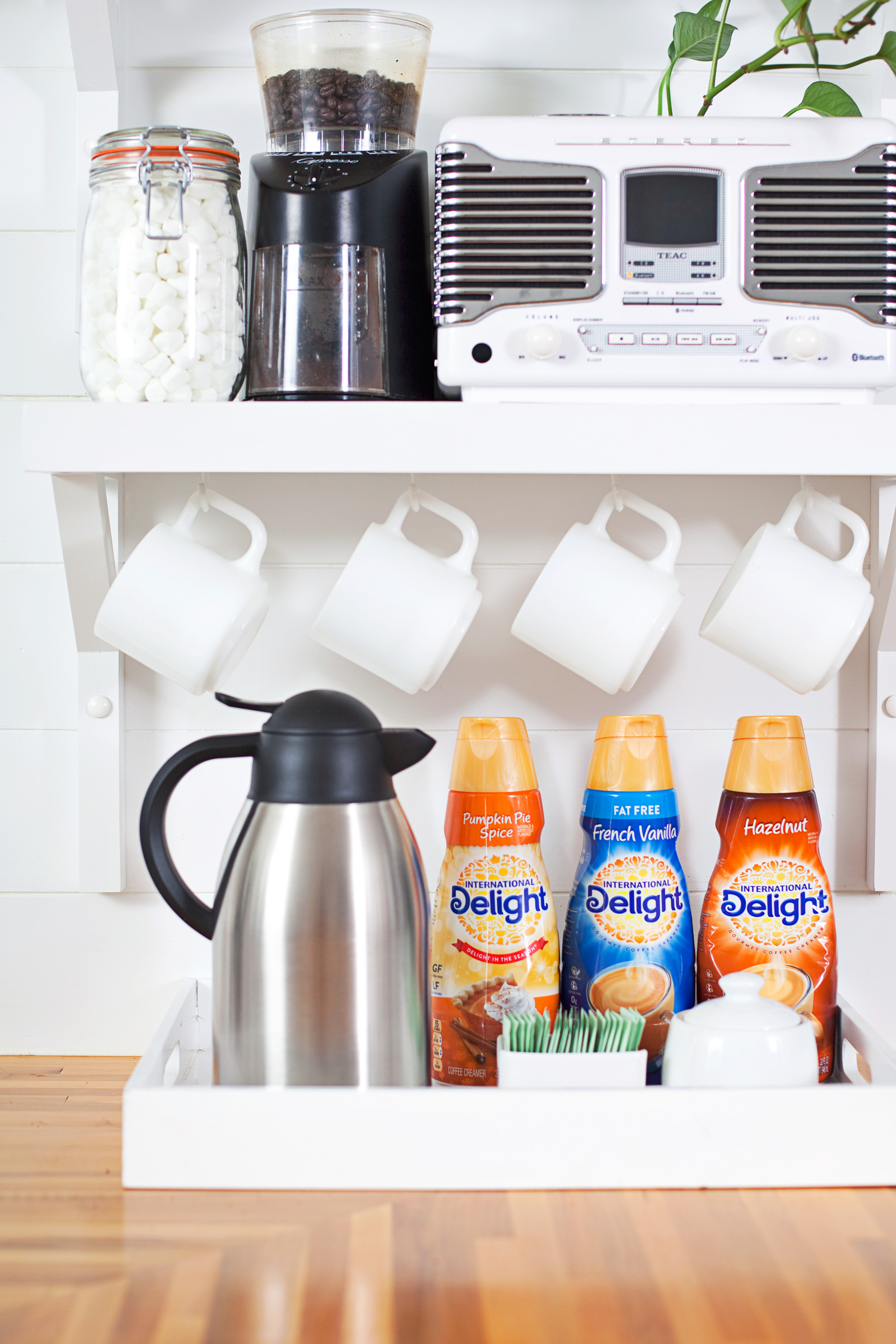 I literally have seven bottles of flavored creamer in my fridge right now, so I'm actually contemplating filling a tub of ice to hold all of the bottles for our next gathering. But for now, these three favorite flavors (Pumpkin Pie Spice, French Vanilla, and Hazelnut) will do!
If you enjoy flavored creamers too, make sure you're signed up for International Delight's newsletter so you can learn about discounts and new seasonal offerings. Check out their Pinterest and Facebook pages too for some fun ways to use International Delight creamers in your recipes and holiday treats!
This is a sponsored conversation written by me on behalf of International Delight. The opinions and text are all mine.